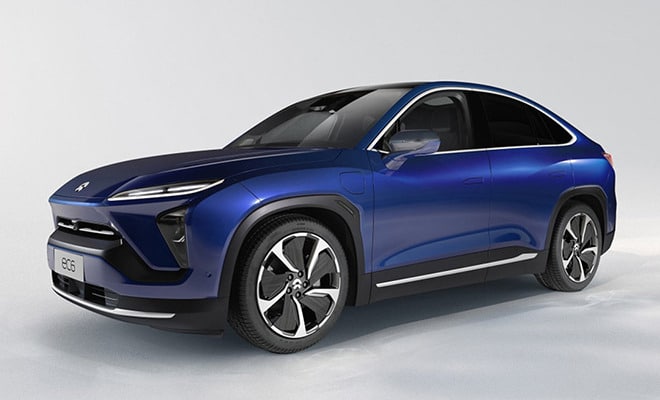 The first pre-production model of Nio's mid-size electric SUV, the Nio EC6, has officially rolled off the production line, marking another step forward to its mass production.
As per Nio's previously announced plans, the new car will be officially announced with configuration and pricing in July this year, with deliveries starting in September.
The EC6 is Nio's third model, following the ES8 and ES6 models, and is positioned as an electric coupe SUV with a long cruising range of up to 615km.
Meet Nio EC6: SUV with over 600 km rang, 0-60 in 4.7 seconds
It features the popular hatchback design of the moment while maintaining the original family exterior design style.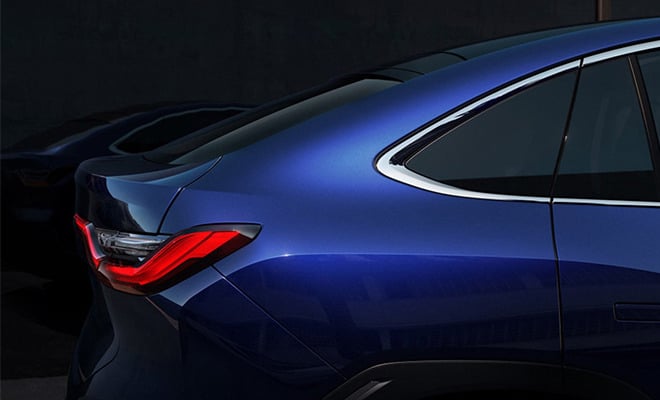 Judging from the actual car that was unveiled at the launch event, the Nio EC6 has the same style of exterior design as the ES6.
The front X-Bar design is quite sci-fi, while the similar dimensions to the ES6 also make the coupe a good choice.
The Nio EC6 has a drag coefficient as low as 0.27cd and the highlight of the exterior is the panoramic glass sunroof at the top. With an area of 2.1m2, the double glazing is insulated from more than 99.5% of UV rays.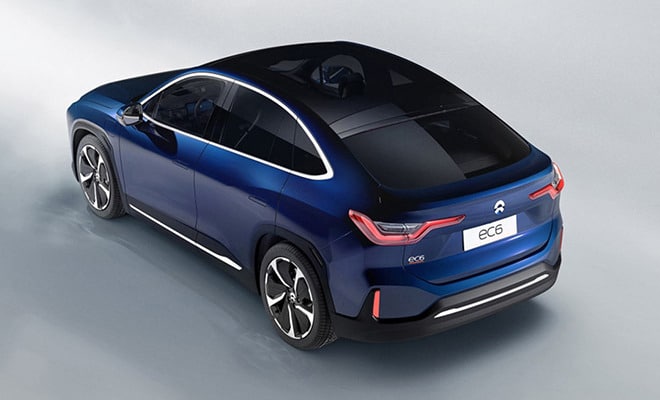 The EC6 is available in Sport and Performance versions, with the Sport model equipped with 160kW front and rear permanent magnet motors and a high-grade equipped with a 160kW front permanent magnet motor + 240kW rear AC asynchronous induction motor.
The maximum output power is 320/400kW and the maximum output torque is 610/725N-m from 0 to 100°C. The km/h acceleration performance distribution is 5.6/4.7 seconds.
In addition to a 70kWh battery pack, users can also choose a 100kWh battery pack, which realized four NEDC ranges: 425km, 605km, 435km, and 615km.