China's auto sales will see a drop of at least 10 percent in 2020 compared to last year, Nio founder, chairman and CEO Li Bin said at an event today.
Li Bin said China is the world's top producer and seller, and the impact of the novel coronavirus epidemic on the auto industry began to be felt in February, with car sales in China gradually recovering and growing from May.
"From January to May 2020, car sales across China are down 26 percent compared to the same period last year, selling 2.16 million units less." Li Bin said that 2.16 million units is almost 10% of China's annual sales.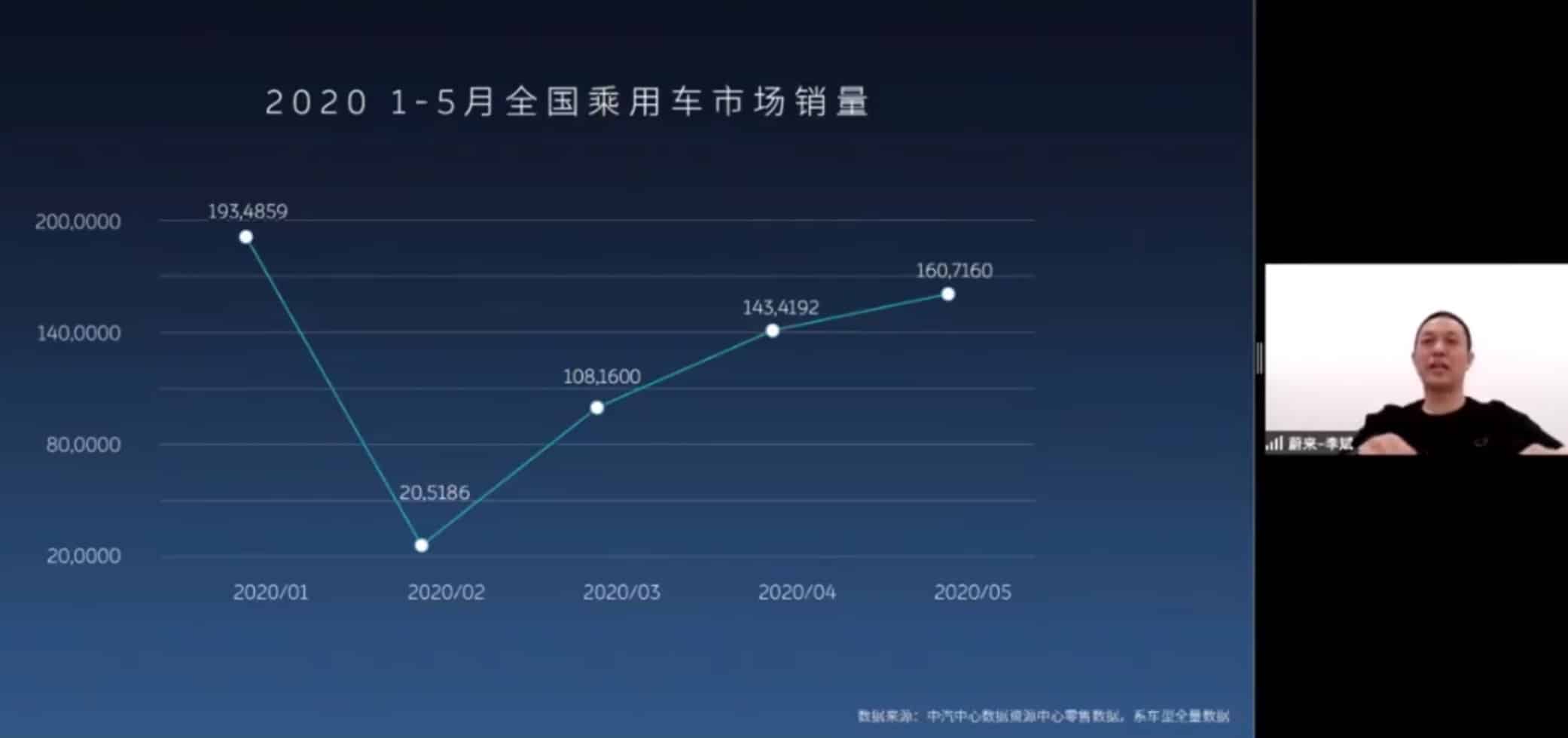 Li Bin said that not only in China, but also Europe and North America were affected by the epidemic after March, and the loss of the auto industry in Europe and North America was about 100 billion U.S. dollars, and the subsequent impact is still unpredictable.
Li Bin believes there will be three changes in the automotive industry in the future:
First, out of the need to reduce offline contact, users are more likely to charge at home rather than go to the gas station. As a result, smart electric vehicles will accelerate in popularity due to changes in user behavior.
Second, the epidemic will drive the sales and service model further to the cloud. For example, Nio online did several regionalized live shows since February due to the cessation of offline sales.
Third, there is no doubt that the epidemic will accelerate the digital transformation of traditional car companies, and traditional car companies will pay more attention to digitalization.