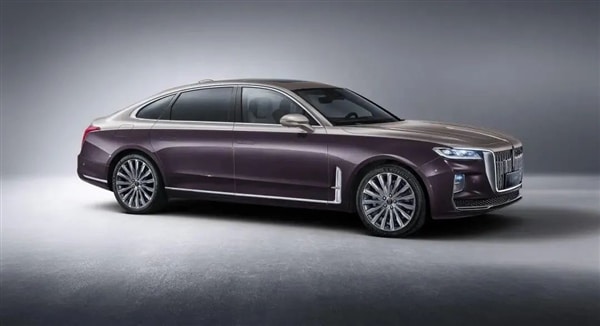 The Hongqi H9, dubed the  Chinese version of the Rolls-Royce, is likely to start pre-sale on May 30 and be officially launched on July 9, according to Mydrivers.com.
The H9 is a new mid-size sedan launched by Hongqi at the beginning of this year, and has been named the Chinese version of the Rolls-Royce with its ultra-luxurious design.
Although the new car already exceeds 5.1 metres in length, it will be followed by an extended custom version to enhance its luxury comfort features.
From the exposure, the new car will also be offered in two front-face styles, both of which differ in the shape of the air intake grille, as well as a two-tone body.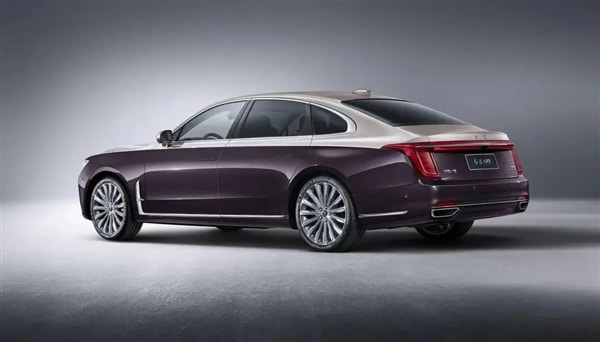 The monochromatic collection is available in five colors, including night black, quicksand gold, glory blue, gentian purple and amber brown, while the color combination collection is available in gentian purple/acca gold and amber brown/champagne gold.
The interior of the car adopts the popular dual-link central control large screen design with 12-inch wide HUD heads-up display, which gives the car a full sense of technology. At the same time, a large area of the car is wrapped in soft leather, almost everywhere you can touch is leather, very high-end texture.
Hongqi H9 will be equipped with air suspension + CDC damping system, automatic parking, advanced range, active braking, dual 12.3-inch full LCD instrumentation, electric suction door, full seat ventilation/massage/heating, hidden external door handles, OTA upgrade, four-temperature zone air conditioning, BOSE audio, 253-color ambient lights and other configurations.
With a length and width of 5137/1904/1493mm and a wheelbase of 3060mm, the new car is already ahead of the 5-Series and E-Class models in its class. The trunk volume is 370L and the fuel tank volume is 62L.
The new car will be available in three power modes: 2.0T, 2.5T and 3.0T, of which the 2.5T will be the official version and the 3.0T will be a V6 mechanical supercharged engine with a maximum power of 272 hp and peak torque of 400 Nm.
The drivetrain matches the DCT400 7-speed dual clutch transmission, and the new car features a rear-drive chassis with a longitudinal engine and air suspension system.
Judging by the recent debut of the Hongqi H9 at the Hainan Motor Show, pre-sale prices for the new car start at 350,000 yuan.