Chinese automaker Geely recently released two pure electric models, the Emgrand GSe and Emgrand EV, which sells only to Beijing consumers, and owners who buy them can get stock incentives.
Both new models are priced at 129,900 yuan after subsidies, providing purchase support for consumers in Beijing who have obtained a new energy vehicle purchase license.
It is worth mentioning that this time, in terms of car purchase, the preferences given to car owners are also very special, all car purchase customers with a Beijing license plate can be given 500 shares of Geely shares, and old customers can also be given an additional 100 shares after successful referral.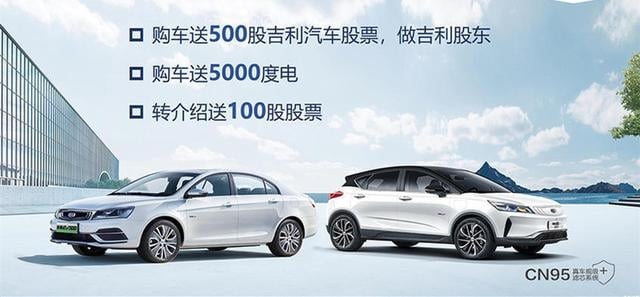 This also means that you can become a shareholder of Geely once you buy a car, enhancing the owner's sense of identity with the brand. In addition, a 5,000kWh power supply will be given to users with the purchase of the car.
The Emgrand GSe and Emgrand EV differ little from the current model, while the Emgrand GSe and the current model are in line with the 2020 model.
Among them, the new Emgrand GSe is available in black/white and red/black two-tone bodies, and the whole car is more youthful and stylish.
Both cars are equipped with the G-Netlink 3.0 in-vehicle system, which enables most functions to be controlled using voice.
At the same time, the Emgrand EV also supports remote control by mobile APP, which can monitor the current status of the vehicle in real time and control functions such as air conditioning on and off.
In terms of power and range, both models are powered by a 52kWh ternary battery pack with an NEDC range of 400km.
The front-drive motor has a maximum horsepower of 120kw, a peak torque of 250N-m and a 100km acceleration of 9.3 seconds.
CnEVPost Daily Newsletter