CRRC Corporation, one of China's oldest rolling stock manufacturers, has recently launched a hydrogen-fueled hybrid locomotive, the first of its kind since January 27th.
The locomotive has a power of 1,400kW and is equipped with the company's in-house developed hydrogen fuel cell, which has a power stack of 400kW and a lifetime of nearly 20,000 hours.
It has a design speed of 100 km/h and a starting tractive effort of 520 kN.
It is equipped with a 12-bottle set and a 35MPa high-capacity high-pressure hydrogen storage tank, and can run continuously for 24 hours with a full hydrogen load.
It has a maximum tractive load of over 8,000 tons on the flat and straight road and is suitable for shunting and small running operations in metallurgy, petrochemical, ports and local railroads.
Its hydrogen fuel cell system integration technology can be used for upgrading and remanufacturing of in-service internal combustion locomotives, the company said.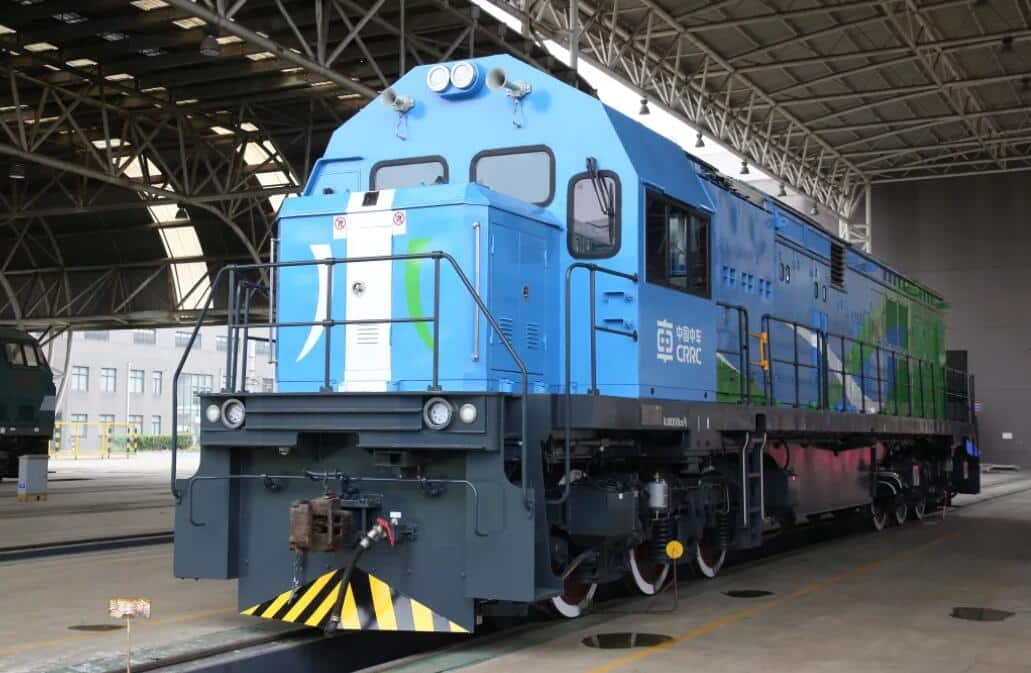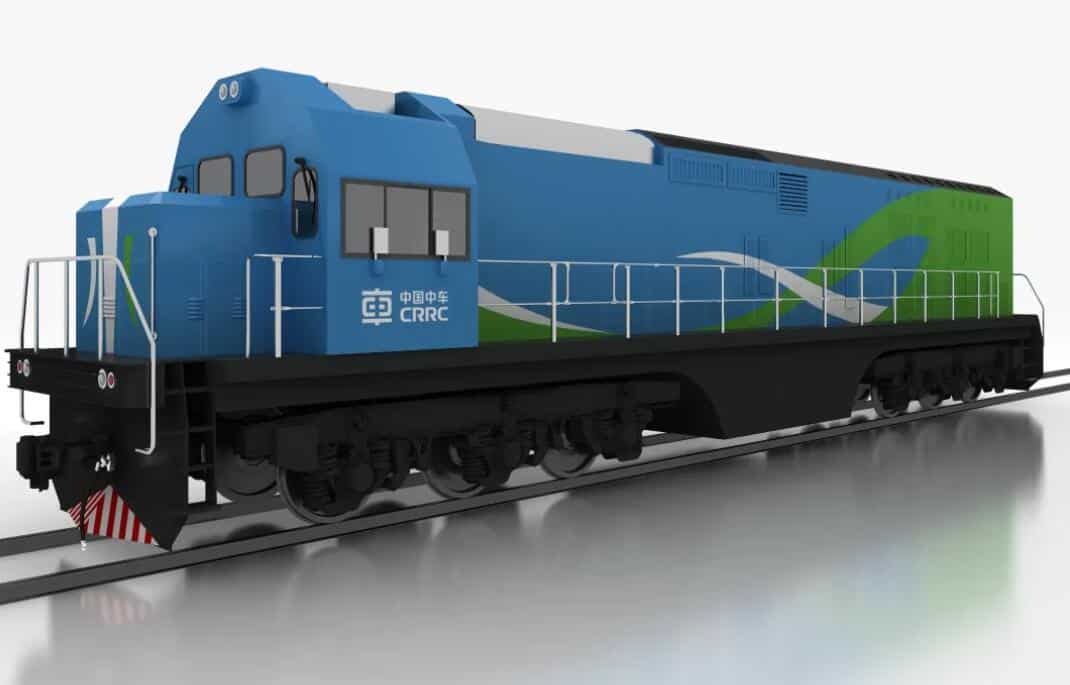 (Source: CRRC Corporation)