Update: Adjusted the official English name of the battery from Kirin battery to Qilin battery.
The Qilin battery's innovative design prevents thermal runaway of the pack and holds 13 percent more power than the 4680 battery, according to CATL's Wu Kai.
Contemporary Amperex Technology Co Ltd (CATL, SHE: 300750) is getting closer to the official unveiling of its previously teased Qilin battery.
CATL will soon launch the CTP 3.0 (cell to pack) battery, or Qilin battery, with an innovative design that prevents thermal runaway and higher energy density in the pack, the power battery giant's chief scientist Wu Kai said today.
Wu made the remarks at the 2022 World EV & ES Battery Conference being held in Yibin, Sichuan province, according to a video replay seen by CnEVPost.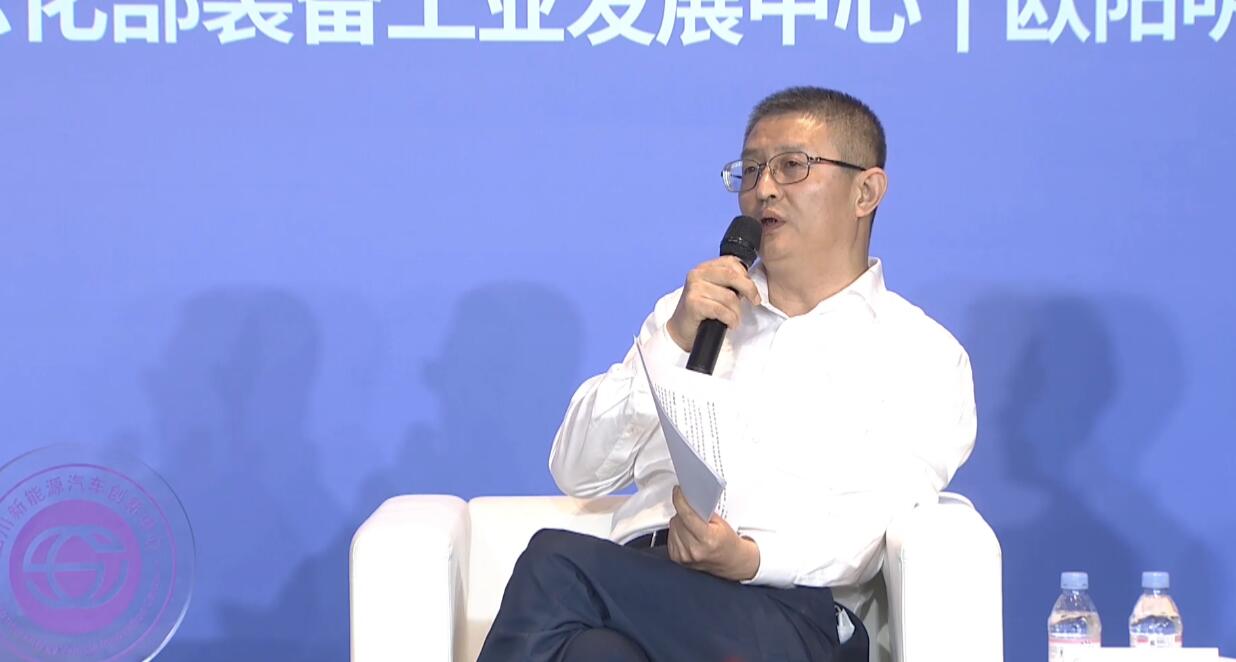 (Video screenshot shows CATL chief scientist Wu Kai speaking at the 2022 World EV & ES Battery Conference.)
For the Qilin battery design, CATL has included a water-cooling plate in the middle of the two layers of cells, rather than just installing that cooling device at the bottom as in traditional designs, according to Wu.
This design will stop the heat transfer from the adjacent cells, thus avoiding thermal runaway, he said.
It will also better support high-voltage fast charging, making 4C charging easy, and the market will see that product from CATL by next year, Wu said.
C refers to the battery's charge multiplier, and 4C means that the battery could theoretically be fully charged in a quarter of an hour. Similarly, 3C means the battery can be fully charged in a third of an hour.
Wu said CATL's innovative design greatly improves battery life because of the water-cooled plates that act as buffers.
The Qilin battery also improves the use of space, allowing packs with lithium iron phosphate chemistry to reach an energy density of 160 Wh/kg and high nickel ternary packs to reach 250 Wh/kg, holding 13 percent more power compared to 4680 cells, he said.
Wu first mentioned CATL's Qilin battery in a speech at the China EV 100 forum on March 26, saying the battery will continue to lead the industry in system weight, energy density and volumetric energy density.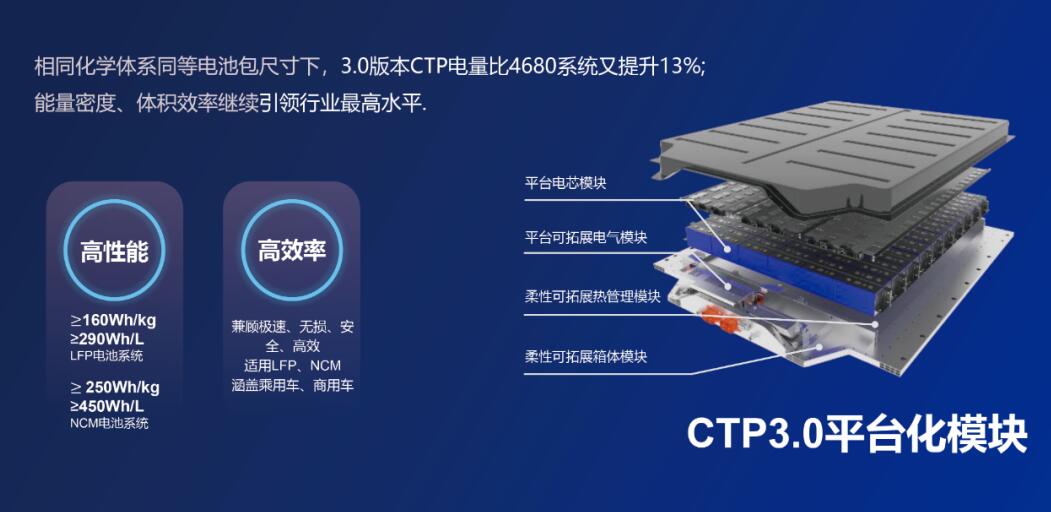 On May 5, CATL founder and chairman Robin Zeng said during the company's online investor conference on its fiscal 2021 results that the company plans to officially launch the Qilin battery in the second quarter.
CATL's power battery installed base in China in May was 8.51 GWh, with a 45.85 percent market share, remaining in the No. 1 position, according to data released earlier this month by the China Automotive Battery Innovation Alliance.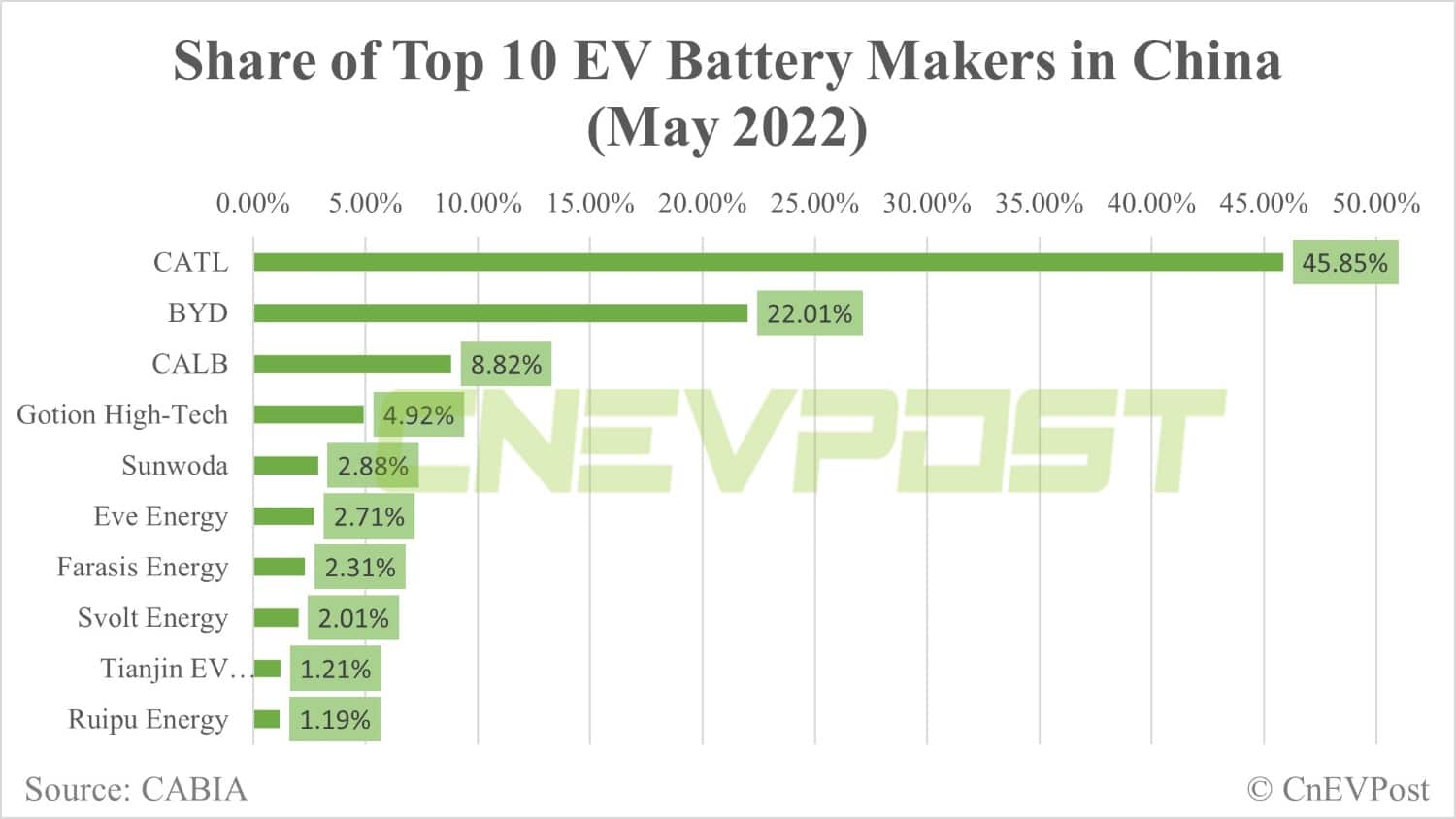 CnEVPost Daily Newsletter