The issue was caused by the failure of the ET7's low-voltage battery charging module and is being investigated by NIO.
NIO's (NYSE: NIO, HKG: 9866, SGX: NIO) flagship sedan, the ET7, recently entered the spotlight after two users reported an unexpected loss of power while driving.
One NIO ET7 owner complained in a post on the NIO app on June 10 that on the 13th day after it was delivered, the vehicle suddenly lost power on a normal drive with no warning.
The vehicle lost power, the brakes failed, it could only stop slowly by inertia, and the hazard warning flashers would not turn on, the user said.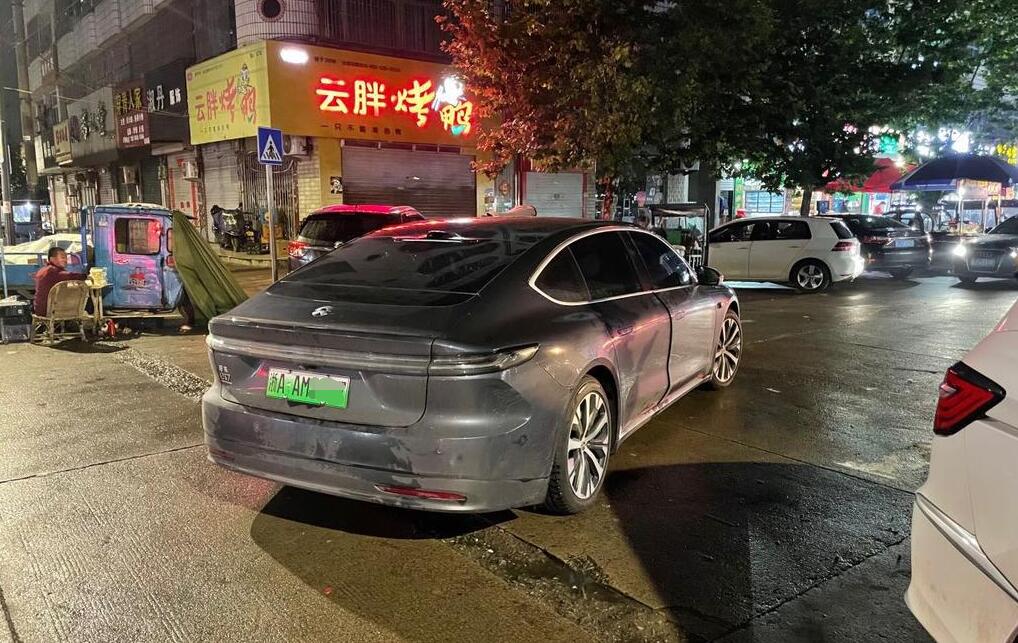 (Image credit: NIO app)
In the comments section below the user's post, William Yao, NIO's senior director of product quality, responded that the company had received two cases of ET7 users complaining about the vehicle losing power while driving.
"Our quality team takes this very seriously and has set up an investigation team at the first opportunity," he said.
Preliminary analysis showed that the fault was caused by the failure of the vehicle's low-voltage battery charging module, according to Yao.
The fault is indicated on the vehicle's dashboard, but it is not conspicuous enough to effectively guide the user to stop driving and pull over, he said.
After the failure, the vehicle will run out of low voltage battery power if it continues to drive for about 10-15 minutes, which will cause the vehicle to stop, according to Yao.
NIO has developed the latest version 1.0.1 b software to fix the alert problem, and all ET7 vehicles delivered from June 13 will use the new software.
For ET7 vehicles already delivered, NIO will push it to owners via Fota after completing the declaration with the regulator, according to Yao.
The problem with the failure of the low-voltage battery charging module is a small probability, and NIO will obtain the parts related to it and analyze it together with its partners as soon as possible, he said.
The user who posted the thread said in the comments section that he has authorized NIO to access the vehicle's EDR data to better determine the cause of the accident.
NIO ET7 retail sales in May were 1,707 units, ranking ninth among high-end sedans priced above RMB 300,000 ($44,820) in China, according to data released by the China Passenger Car Association on June 10.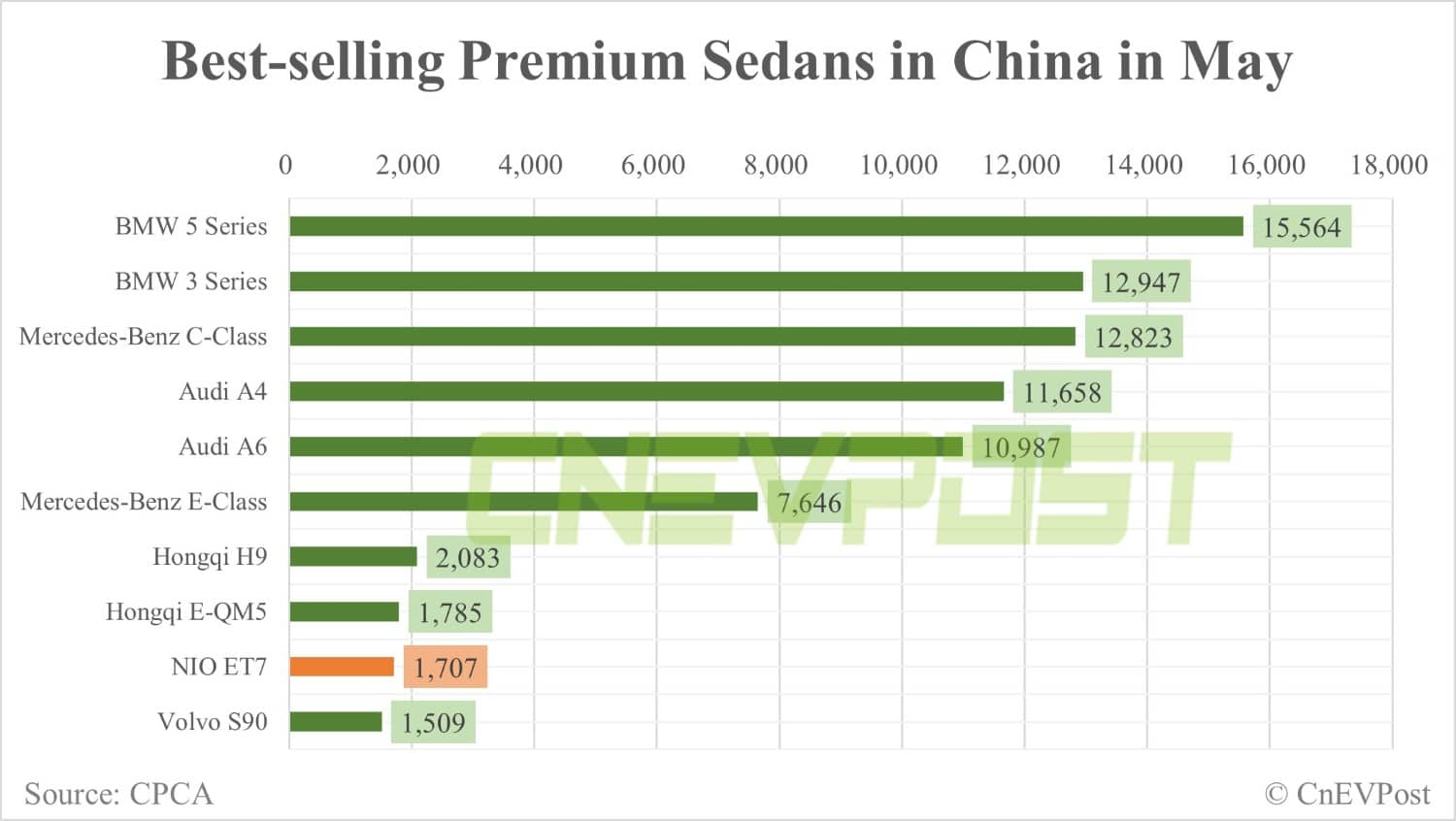 Deliveries of the NIO ET7 began on March 28, and May was its second full month of deliveries and second consecutive month on the list.
A total of 2,563 NIO ET7 units have been delivered to date.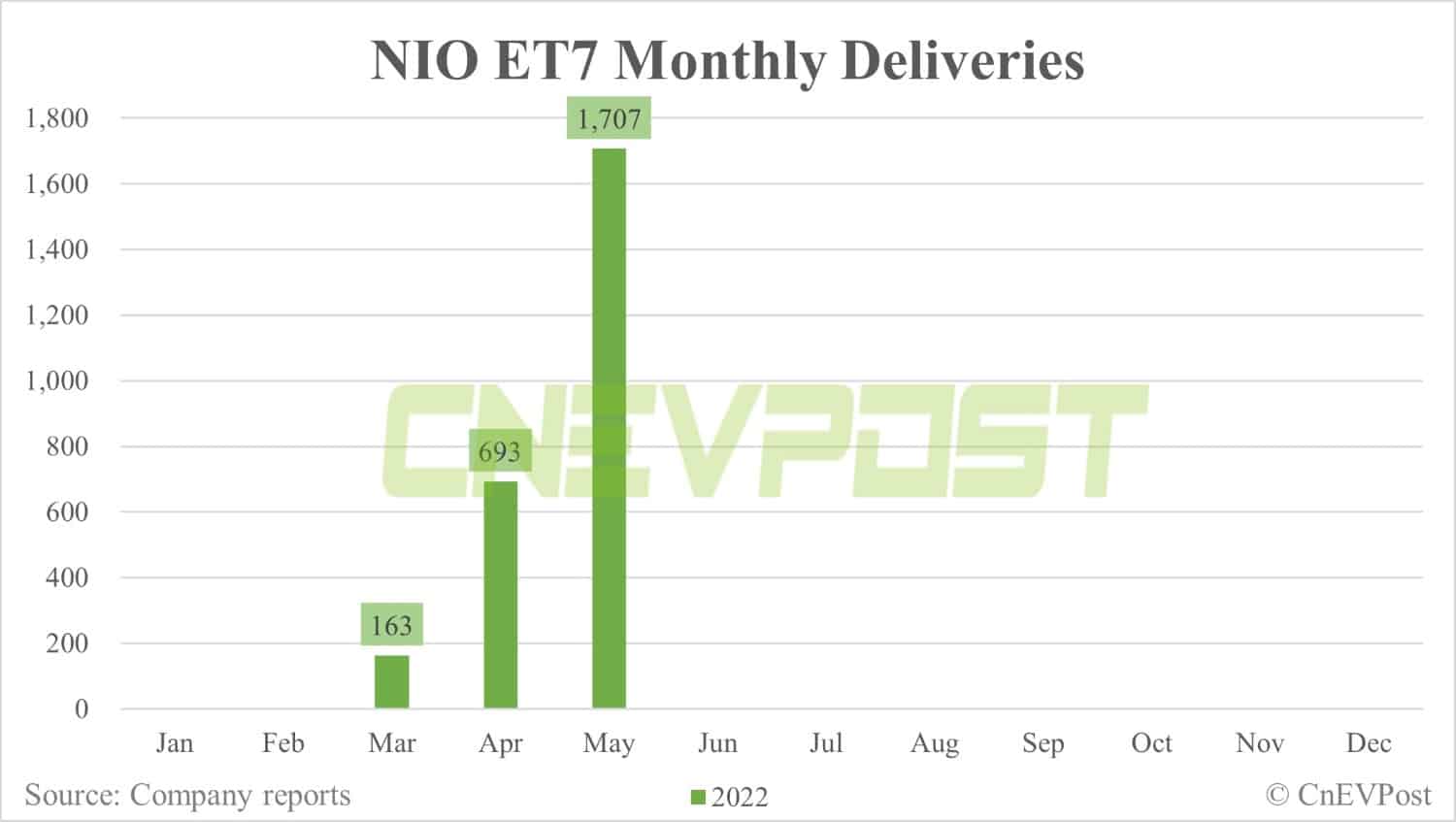 More photos about the issue on the NIO app: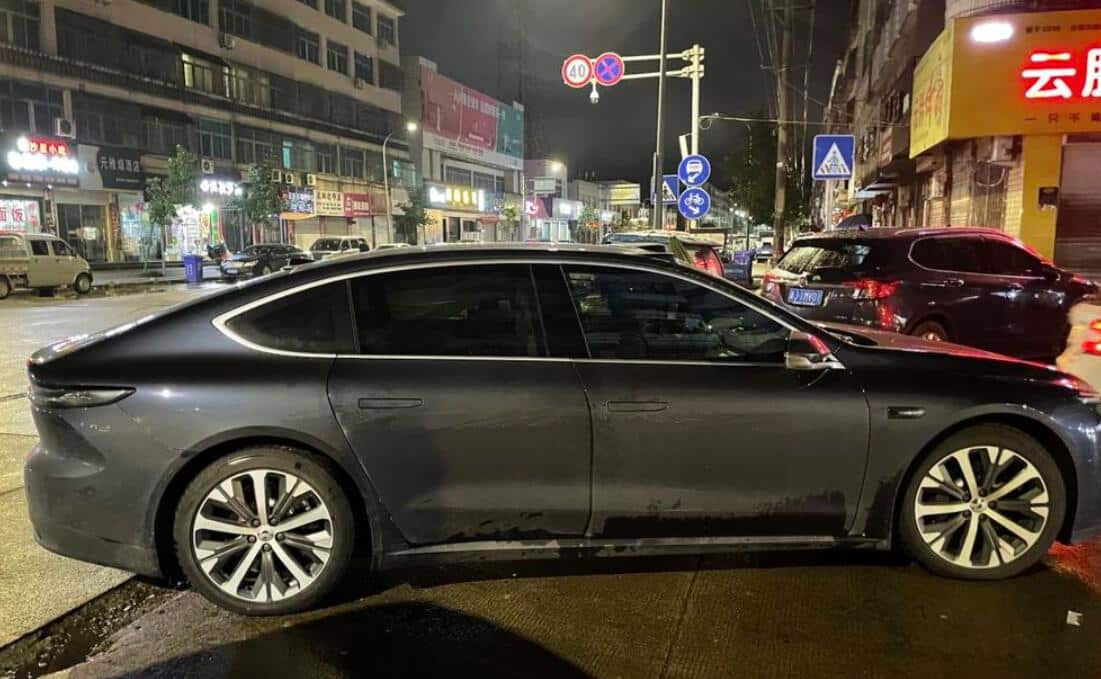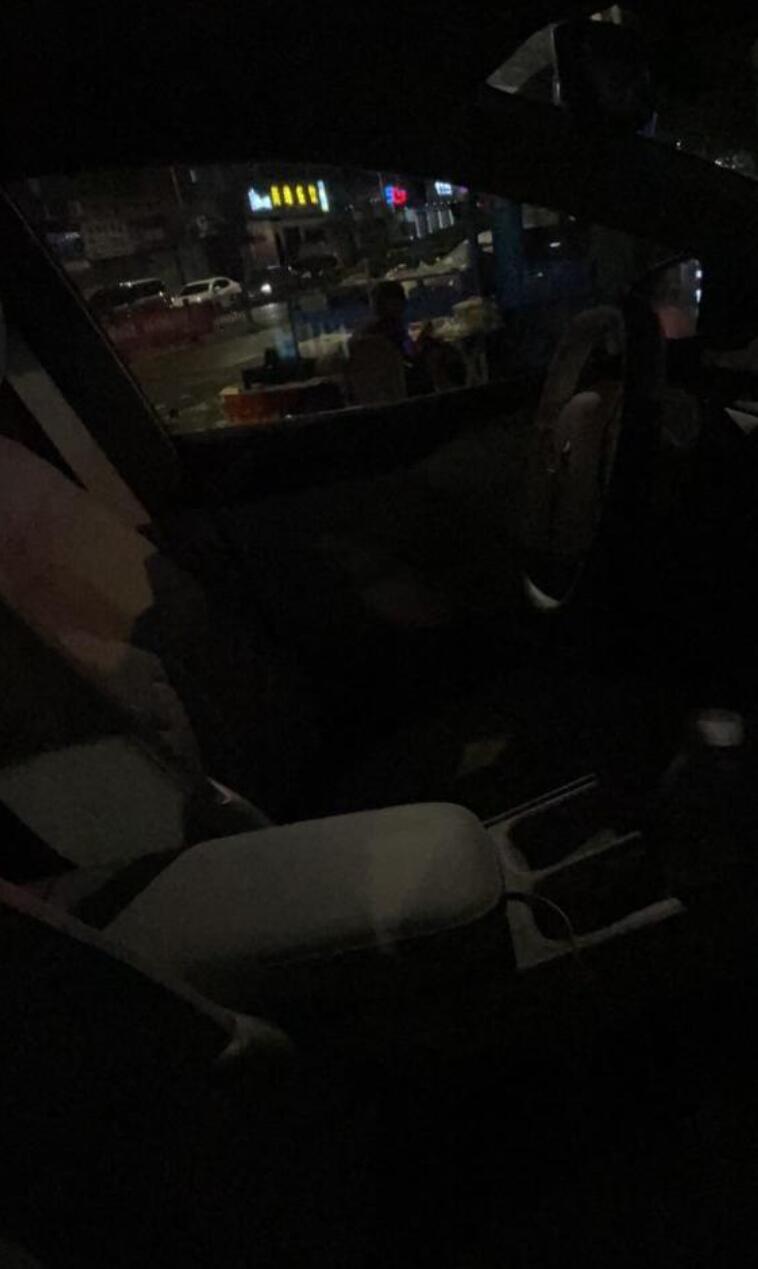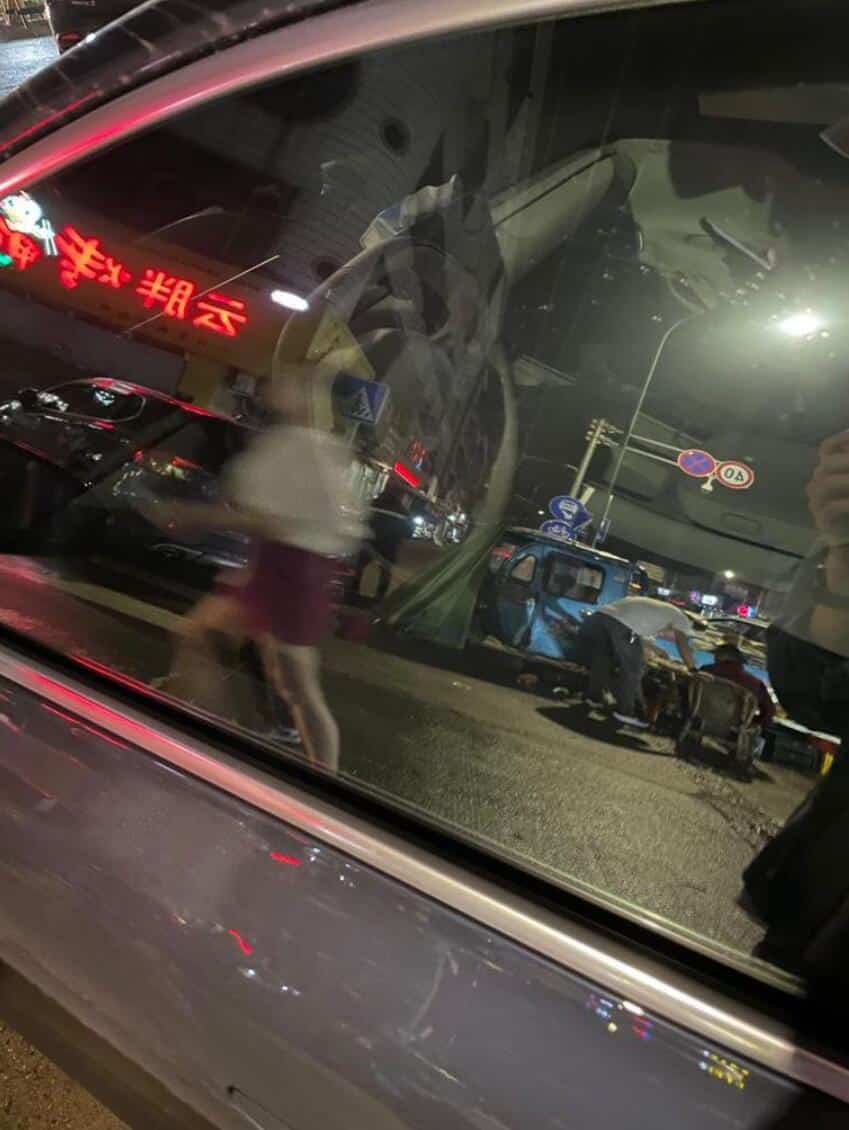 CnEVPost Daily Newsletter