Honeywell's HFO-1234yf refrigerant has a GWP of less than 1, a 99.9% reduction compared to HFC refrigerants currently used in the Chinese market.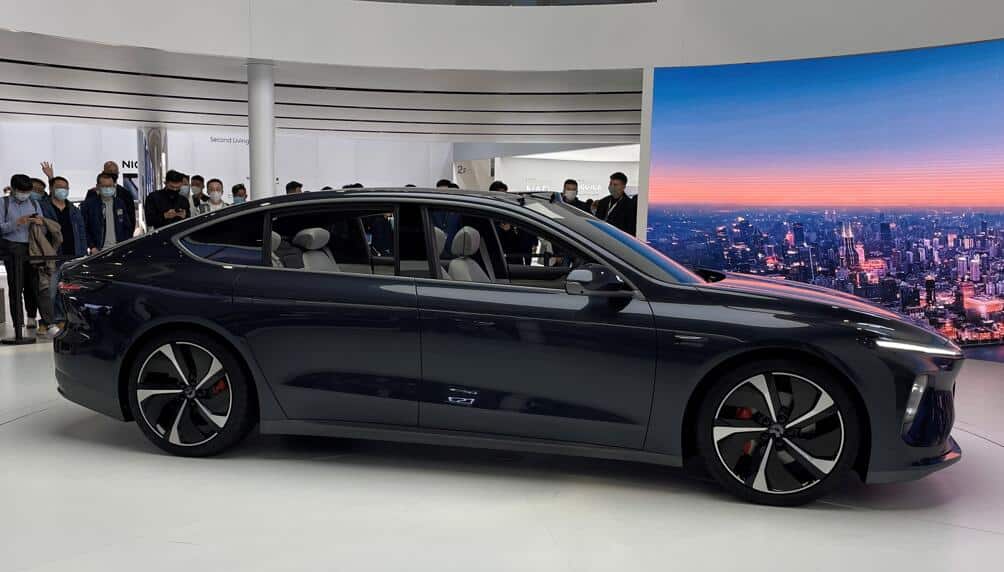 (Image credit: CnEVPost)
At a time when China's new energy vehicle (NEV) industry is growing rapidly, automakers are making increasing efforts to protect the environment.
Honeywell International Inc (NASDAQ: HON) is working with NIO (NYSE: NIO, HKG: 9866, SGX: NIO) to supply its flagship ET7 sedan with HFO-1234yf refrigerant, which has an ultra-low global warming potential (GWP), the US industrial conglomerate said.
The partnership makes NIO the first automaker in China to use HFO-1234yf, a refrigerant for automotive air conditioning systems that is a hydrofluoroolefin (HFO), according to a press release issued Tuesday by Honeywell.
HFO-1234yf refrigerant has a GWP of less than 1 and a 99.9 percent reduction in GWP compared to hydrofluorocarbon (HFC) refrigerants currently used in the Chinese market, Honeywell said, adding that it could help automakers meet increasingly stringent regulatory requirements for automotive air conditioning refrigerants.
HFO-1234yf refrigerant is an energy-efficient and safe alternative for automotive air conditioning applications that meets existing industry standards and is proven in automotive design, engineering and service.
By the end of 2021, HFO-1234yf refrigerant was used in more than 120 million vehicles worldwide, according to Honeywell.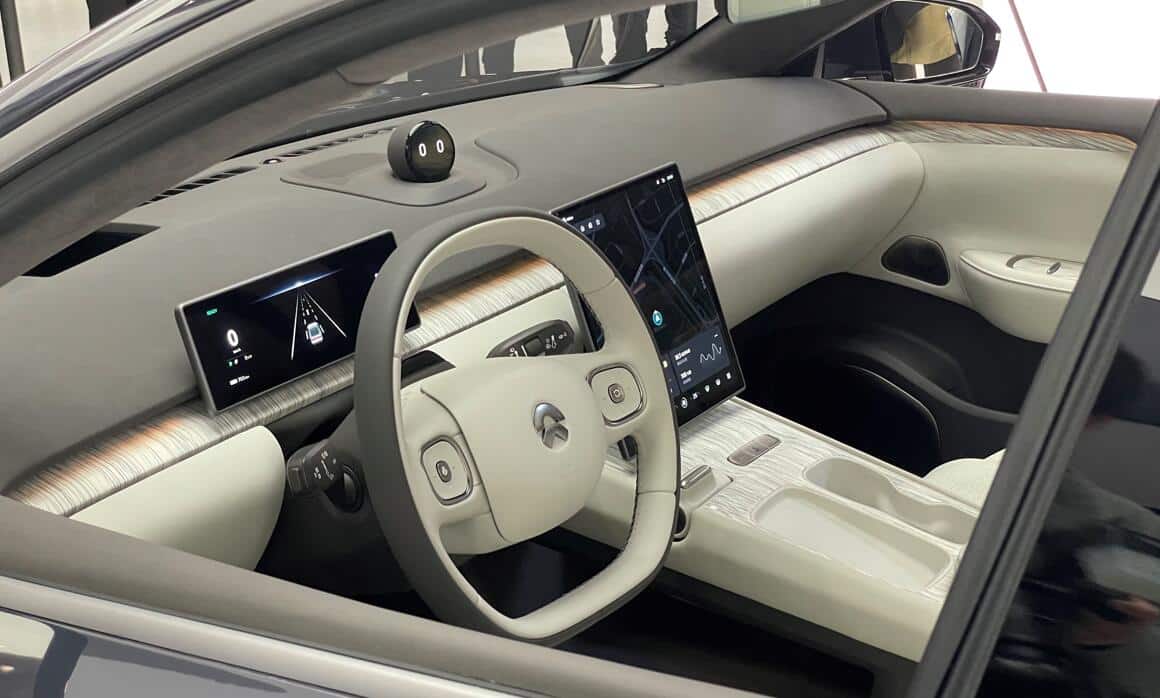 (Image credit: CnEVPost)
HFC-134a refrigerant, the so-called third-generation refrigerant, is commonly used in cars sold in China. HFO-1234yf, as a replacement for HFC-134a, is a fourth-generation refrigerant.
At present, the third-generation refrigerant has not been completely banned, so it is somewhat difficult to market the fourth-generation alternative, said an executive of a refrigerant manufacturer quoted by Shanghai Securities News in a report today.
One of the main reasons is the high selling price of the product, which is mainly produced and sold by two or three big foreign companies, and now the market price is about 20 times of HFC-134a, the executive said.
However, increasingly stringent environmental requirements worldwide are driving the use of environmentally friendly refrigerants.
The Kigali Amendment to the Montreal Protocol, adopted on October 15, 2016, brings high-GWP hydrofluorocarbons (HFCs) under regulation. The amendment came into force in China in September 2021.
With the Kigali Amendment in effect in China, the trend is for the country's automotive industry to strengthen controls on non-CO2 greenhouse gases such as HFCs in response to carbon neutrality and peak carbon targets, said Liu maoshu, vice president of Honeywell characteristic materials and technology group and general manager of Asia Pacific region.
HFO-1234yf refrigerant is expensive, so why is NIO the first car company to use it in China? The answer lies in its positioning.
NIO is currently the only local Chinese automaker with a firm foothold in the high-end car market, with its vehicles selling for an average price of over RMB 400,000 ($59,760), comparable to Mercedes-Benz and BMW.
The NIO ET7, which began deliveries in late March, started at RMB 448,000 and was raised by RMB 10,000 to RMB 458,000 on May 23.
In contrast, most other local Chinese brand vehicles are priced below RMB 200,000, for which they obviously cannot afford the current high price of HFO-1234yf refrigerant.
CnEVPost Daily Newsletter