NIO announced vehicle price increases last month, but the ET7 and ET5 sedans were excluded at that time.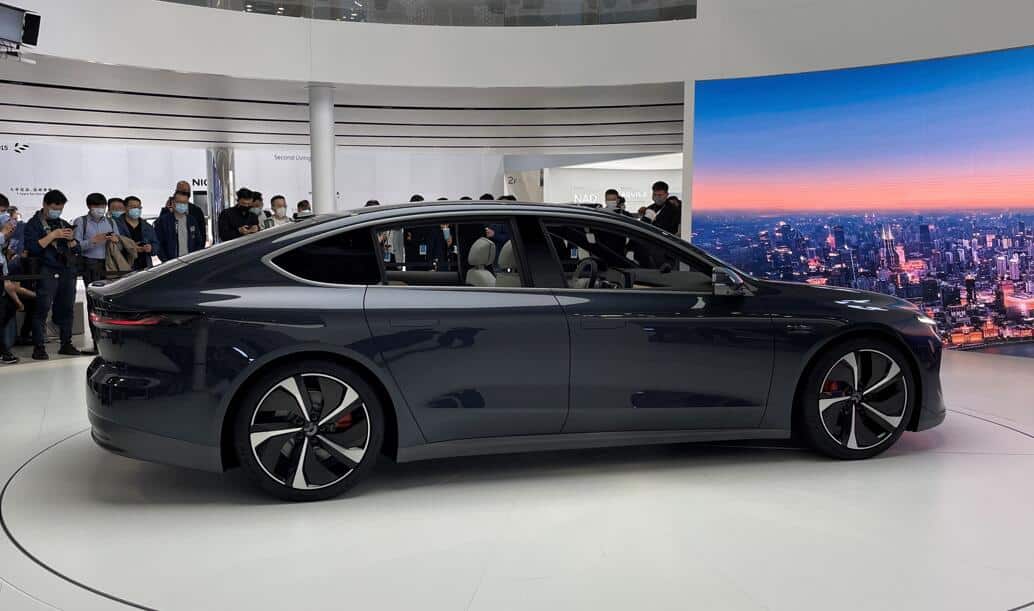 (Image credit: CnEVPost)
NIO (NYSE: NIO, HKG: 9866) announced vehicle price increases last month, but the ET7 sedan was excluded. Now, the price of the model is about to be increased as well.
NIO will increase the starting prices of all ET7 models by RMB 10,000 ($1,470) on May 23 due to the recent increase in global raw material prices.
Customers who pay a deposit for the ET7 on and before May 22 and receive delivery within 2022 will not be affected by this price adjustment, NIO said.
After that adjustment, the NIO ET7 will have a starting price of RMB 458,000 for the regular version and RMB 536,000 for the pioneer version.
If customers choose the BaaS battery rental service, then the purchase price will cost at least RMB 70,000 less, with the monthly battery rental fee unchanged at RMB 980 per month for the standard range battery and RMB 1,680 per month for the long-range battery pack.
Dozens of electric vehicle (EV) companies, including Tesla, XPeng Motors (NYSE: XPEV, HKG: 9868), and Li Auto (NASDAQ: LI, HKG: 2015), have raised their prices since March of this year.
On April 10, NIO announced it would raise prices for vehicles as well as BaaS battery leases starting May 10, saying it was affected by the continued sharp increase in global raw material prices so far this year.
The starting price for all versions of the company's SUVs was raised by RMB 10,000 across the board, with the ET7 sedan, which began delivery at the end of March, and the ET5 sedan, which is expected to begin delivery in September, excluded at the time.
Raw materials, especially battery raw material prices have gone up too much this year and no downward trend can be seen in the near future, NIO founder, chairman and CEO William Li said previously, adding that the company originally intended to bear that pressure itself, but was forced to raise prices under the new impact of the Covid epidemic.