Tesla is aiming to run two shifts at its Shanghai plant from May 16 to produce 2,600 vehicles a day, according to Reuters.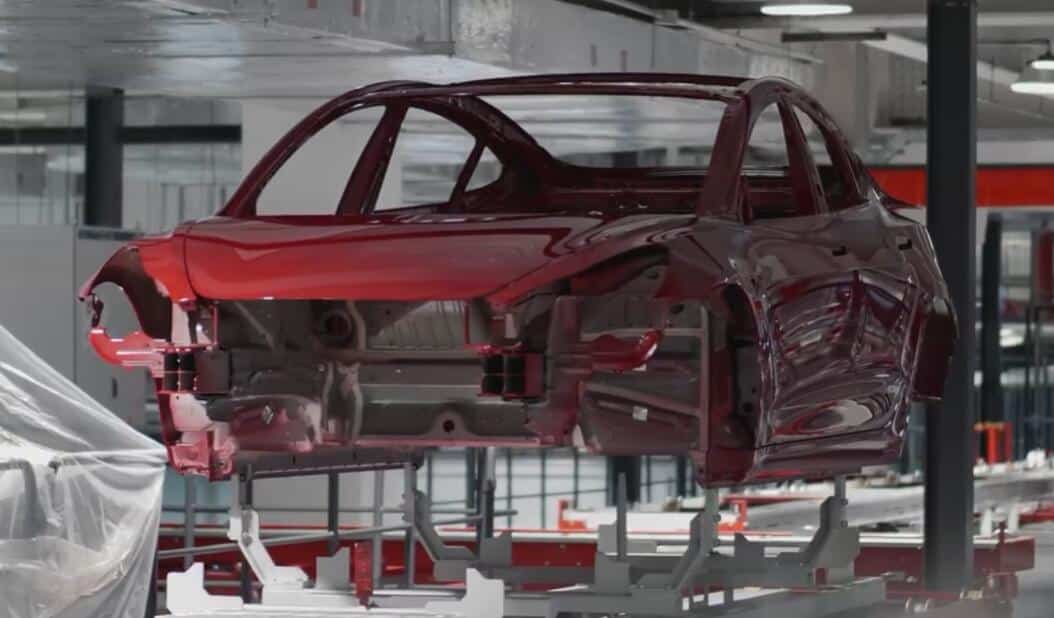 (Image: Tesla China video screenshot)
Tesla's (NASDAQ: TSLA) production appears to be recovering quickly as more companies resume production in Shanghai amid the ongoing lockdown.
The electric vehicle (EV) maker is aiming to run two shifts at its Shanghai plant from May 16 to bring factory output back to levels before the city's lockdown, Reuters reported today, citing an internal memo.
Tesla hopes to be able to produce 2,600 EVs a day at Giga Shanghai from that date, the report said, without offering further details.
Tesla's Shanghai plant was shut down when the city went into a phased lockdown from March 28 and officially began resuming production on April 19. The plant was estimated to lose about 50,000 units of production during the shutdown.
On April 19, Tesla's Shanghai plant officially resumed production with 8,000 employees returning to work, according to local media reports.
"We'll let capacity gradually creep up over the next three or four days until a single shift is running at full capacity," Song Gang, Tesla's senior director of manufacturing at Giga Shanghai, said at the time.
Tesla also said at the time that it had about a week's worth of vehicle parts in stock and that it was actively pushing more than 100 suppliers to resume production with the support of Shanghai authorities.
Judging from the latest Reuters report, Tesla appears to have managed to secure parts availability in the past half month.
Tesla will build a new factory on land near its existing Shanghai plant, set to add 450,000 cars to its annual production capacity, Reuters reported on Tuesday.
The new plant will produce vehicles including the Model 3 and Model Y, making it the world's largest auto export center, the report said, citing a letter Tesla sent to local officials.
Shanghai authorities helped Tesla transport more than 6,000 workers and perform the necessary sanitization work to reopen its factory during the city's lockdown last month, the report said.