Tesla's Chinese website sells a used Model 3 as well as a used Model Y for a price higher than the price of a new car with the same specifications.
The electrification of cars has brought about many anomalies, one of which is the price inversion between used and new cars.
Some vehicles currently for sale on Tesla's (NASDAQ: TSLA) Chinese website are selling for more than the price of a new car, after CnEVPost discovered this phenomenon on some online used car platforms late last month.
The Tesla China website currently includes seven officially certified used Model 3 vehicles for sale, with one of the standard range models selling for RMB 287,400 ($44,810), which is RMB 7,500 more than the new car's price of RMB 279,900.
The vehicle is a 2021 Model 3 from Shenyang, Liaoning province in northeastern China, with 2,587 kilometers of driving range, according to information displayed on Tesla's website.
The vehicle has black paint as well as a black interior, and its wheels are the standard 18-inch ones.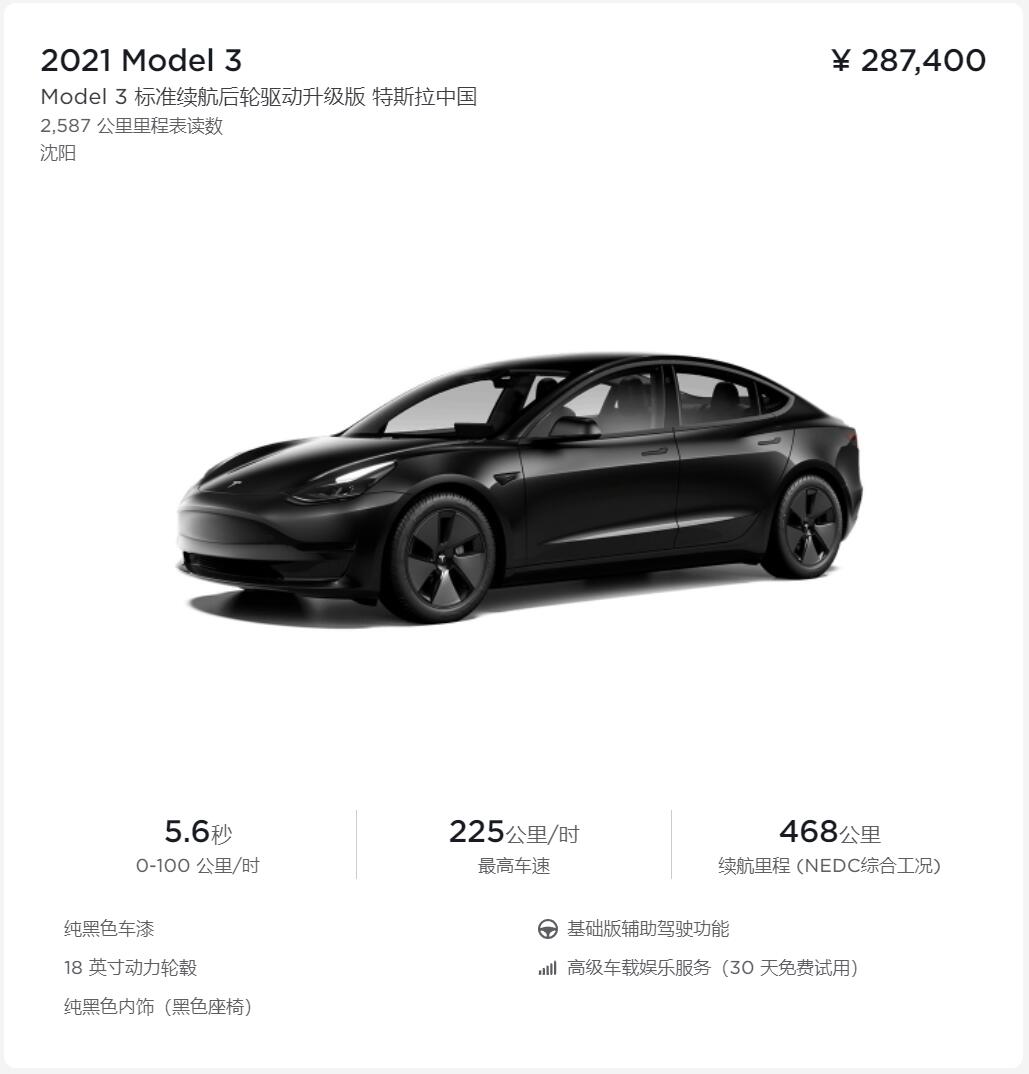 The other six Model 3s are priced between RMB 230,900 and RMB 277,600, all for the 2020 version, including the standard range version as well as the long-range rear-wheel-drive version.
Tesla is no longer selling the long-range rear-wheel-drive version of the Model 3 in China. The Model 3 includes only the entry-level standard-range rear-wheel-drive version and the high-performance version with dual-motor all-wheel drive.
In addition to the Model 3, Tesla's China website is also selling four Model Y vehicles, one of which is a 2022 vehicle that is also priced higher than new.
The rear-wheel-drive version of the Model Y comes from Suzhou, Jiangsu province in eastern China, with 4,293 kilometers of driving range, and is offered at RMB 326,400, which is RMB 9,500 more than the RMB 316,900 price of a new vehicle.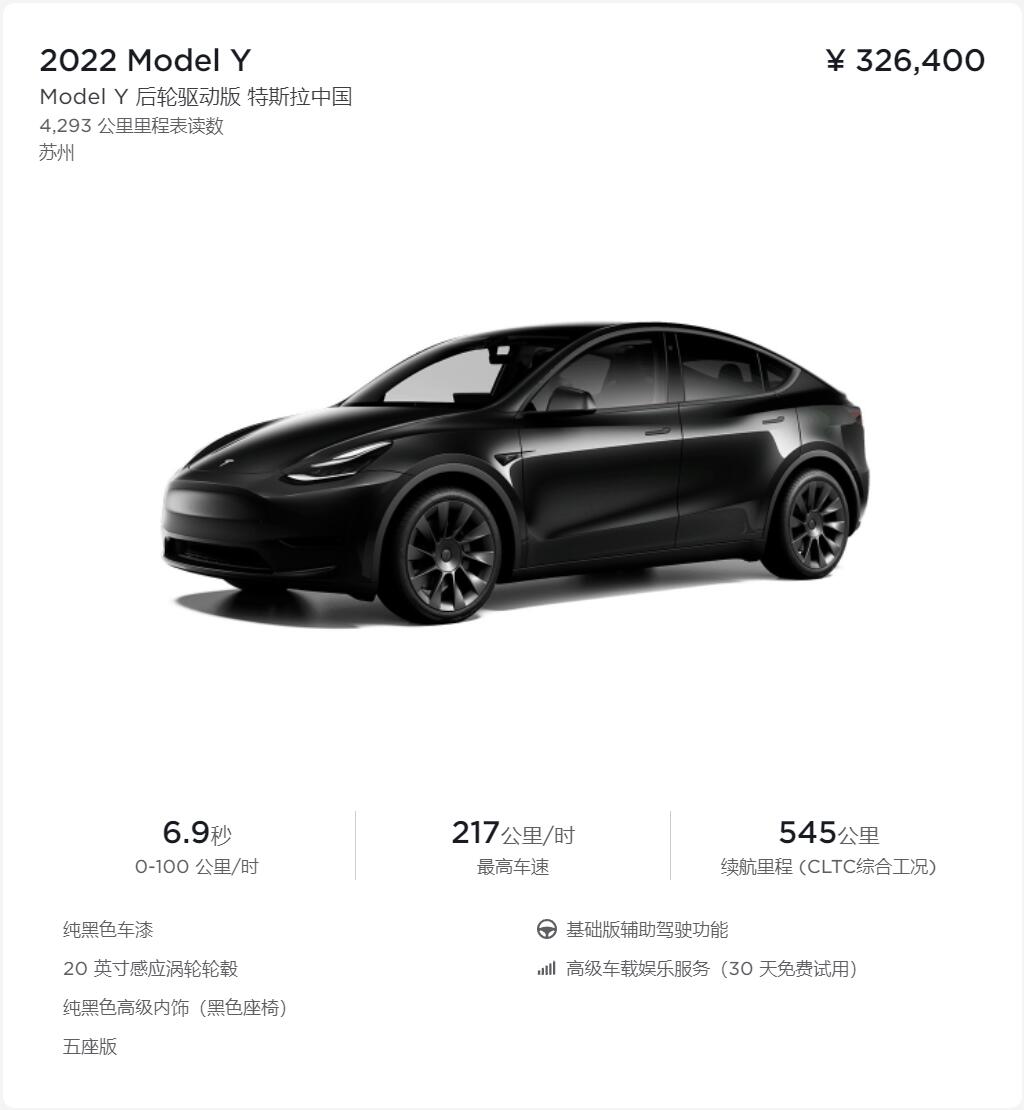 The other three Model Ys, all 2021 vehicles, cost RMB 313,900, RMB 314,300 and RMB 326,300 respectively.
The inversion of the prices may be due to the increasingly long delivery wait times for Tesla vehicles in China.
Information on Tesla's website shows that the expected delivery date for the entry-level Model 3 is now 20-24 weeks from now, a four-week extension from the 16-20 weeks when the model's price was last raised on March 10.
The Model 3 Performance has an expected delivery time of 16-20 weeks, the same as previously.
Expected delivery times for all versions of the Model Y remain unchanged.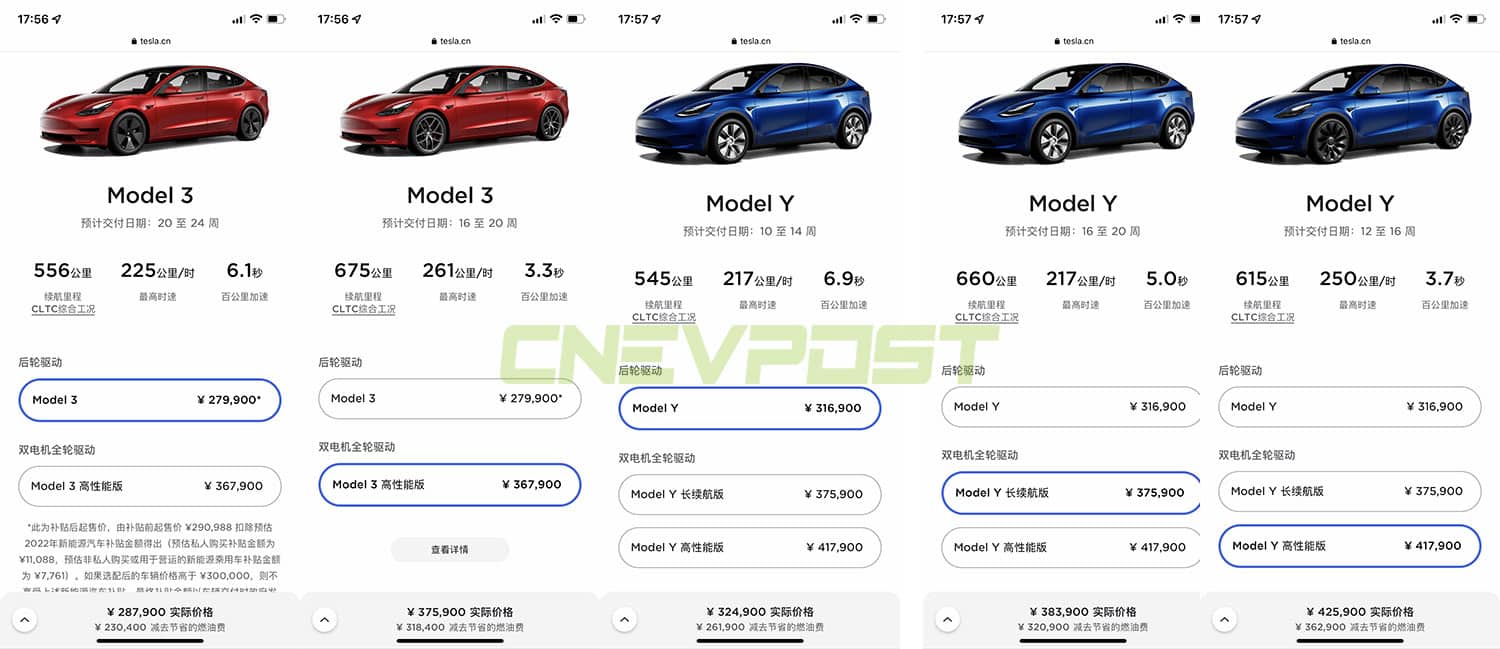 (Vehicle information displayed on Tesla China website on April 20.)
Tesla's Shanghai plant was shut down until this week since Shanghai went into a phased lockdown on March 28 due to the Covid outbreak.
Giga Shanghai officially resumed production yesterday with 8,000 employees returning to work, according to local media reports.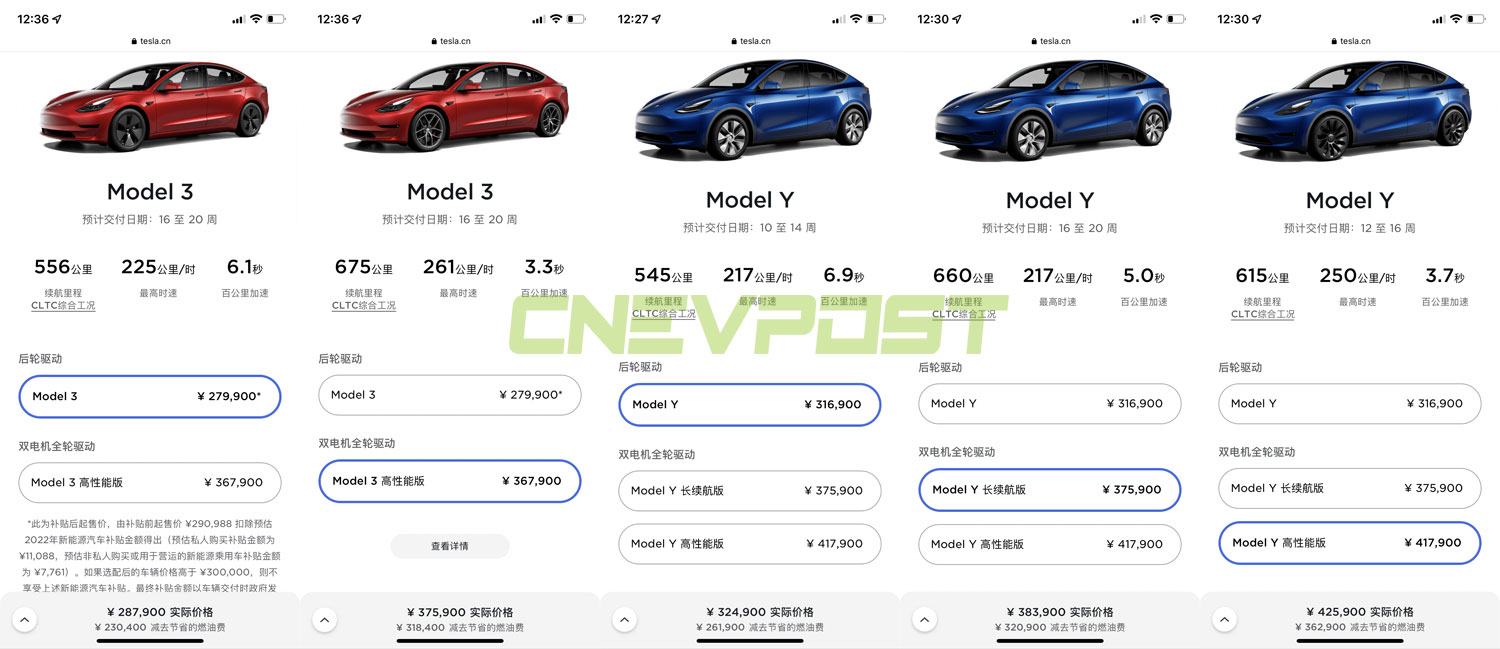 (Vehicle information displayed on Tesla China website on March 17.)
CnEVPost Daily Newsletter