The team believes XPeng should enjoy a higher valuation premium as its software revenue rises.
Update: Fixed a typo in a previous version that left out a zero for the 2022 sales estimate.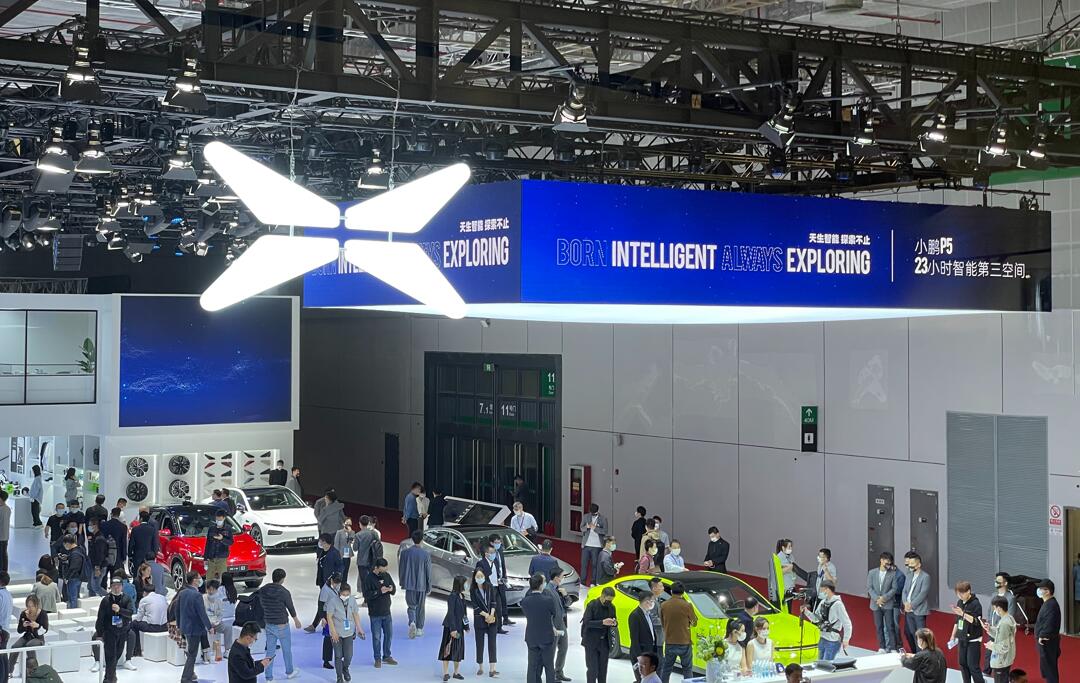 (Image credit: CnEVPost)
The automotive team at Chinese brokerage Soochow Securities has initiated coverage of XPeng Motors, giving the company an upbeat outlook.
In a research report released today, the team called XPeng a pioneer in local smart vehicle brands, giving the company a Buy rating but not a price target.
Given the large market space in the intelligent electric vehicle industry, investors can focus on the continued growth of XPeng's own strong product sales in the short term and the continued intelligent penetration beyond market expectations in the long term, the team said.
"XPeng's software revenue has increased and we believe it should enjoy a higher valuation premium," the team said.
In their lengthy report, Soochow Securities detailed the company's development history, team composition, product system, assisted driving system and supply chain, arguing that XPeng understands local consumers better and is a first-tier player in the smart car industry.
The team mentioned that XPeng's fourth model will be officially delivered in 2022, and it will further expand the company's product matrix in the mid- to high-end market of RMB 200,000-300,000, which is expected to drive sales to continue climbing.
They believe that XPeng's in-house developed assisted driving technology delivers a superior, reliable and intelligent experience, and that the company will benefit from accelerating autonomous driving penetration as the influence of new generation consumers rapidly expands.
The team believes that XPeng's average gross margin per vehicle is expected to further improve as deliveries increase, while average R&D, selling and administrative expenses per vehicle are in a downward path, which is expected to help the company's overall profit improve.
They expect XPeng to sell 100,900, 187,000 and 308,400 vehicles in 2021-2023, representing year-on-year growth of 269 percent, 85 percent and 65 percent, respectively.
The XPeng P7 will sell 61,000, 96,000 and 100,000 vehicles, the P5 will sell 14,000, 50,000 and 80,000 vehicles, and the G3 will sell 26,000, 40,000 and 40,000 vehicles, respectively.
The team expects XPeng's revenue to be RMB 22.6 billion, RMB 42 billion and RMB 73 billion from 2021 to 2023, up 287 percent, 86 percent and 74 percent, respectively, year-on-year. The company's net loss will be 5 billion yuan, 4 billion yuan and 1.8 billion yuan, respectively.
XPeng's ADR traded in the US jumped 11.47 percent on Monday, but fell 5.72 percent to $45.34 on Tuesday. Since October 5, XPeng has accumulated a 33 percent gain.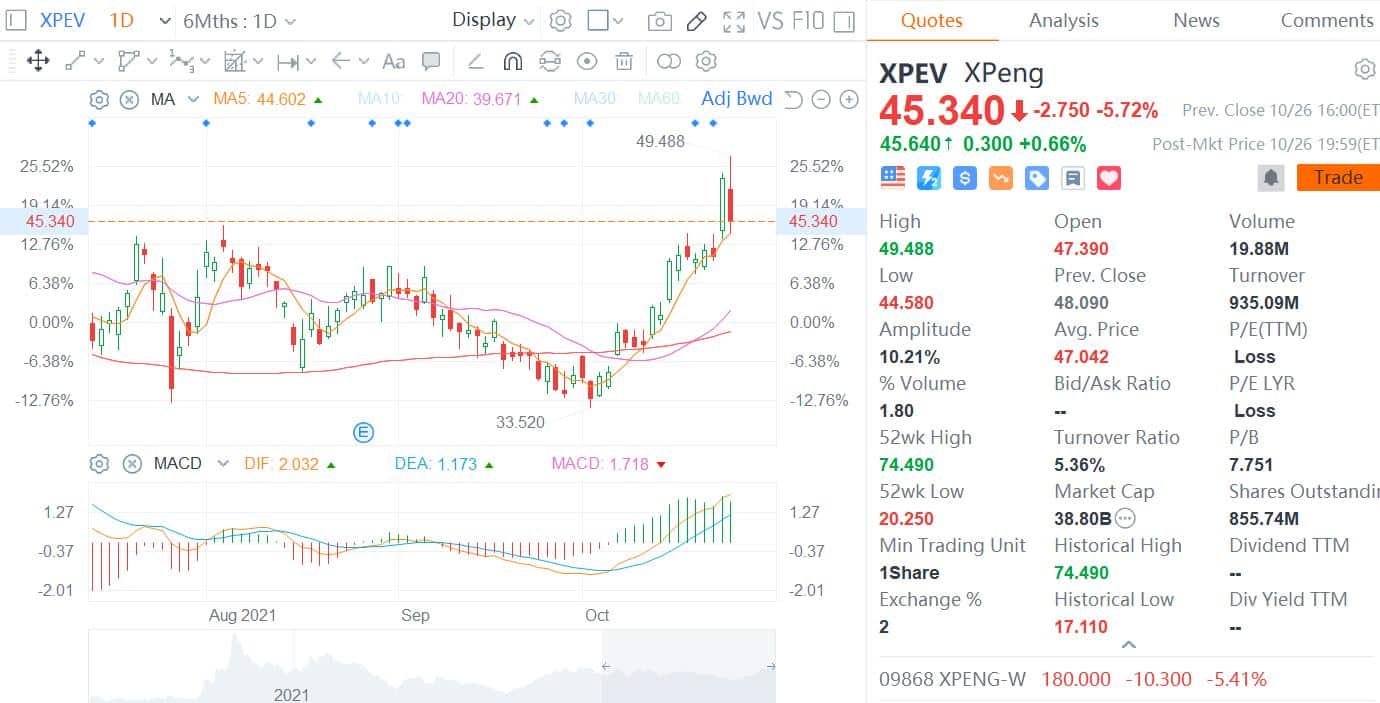 CnEVPost Daily Newsletter