This is the third model Baidu has developed in partnership with car companies since the Apollo Moon was announced in June.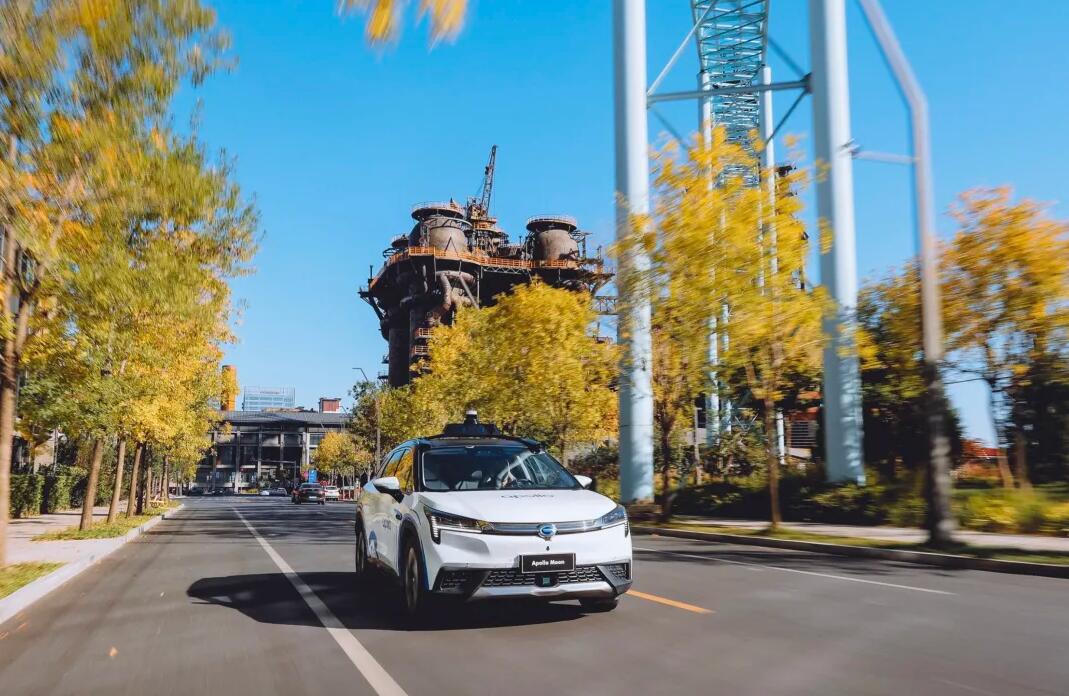 (Image credit: Baidu)
Chinese technology giant Baidu, in partnership with GAC Aion, unveiled a new Apollo Moon Robotaxi on October 26 to accelerate the commercialization of its autonomous driving technology.
The Robotaxi is based on Baidu's "ANP-Robotaxi" architecture, which adds a custom LiDAR and corresponding driverless redundancy to Baidu's assisted driving system ANP (Apollo Navigation Pilot).
The vehicle model is the Aion LX, which comes from GAC's (HKG: 2238) RMB 3 billion GEP 2.0 all-electric platform that boasts of having better integration of autonomous driving software and hardware.
The Apollo Moon Robotaxi based on the GAC Aion model will further accelerate the application of L4 autonomous driving and drive the era of shared mobility, said Baidu.
It is the third model that Baidu has developed in cooperation with carmakers since the Apollo Moon was announced in June.
On June 17, Baidu's autonomous driving division Apollo and BAIC's electric vehicle brand Arcfox jointly announced the Apollo Moon and unveiled the Arcfox-based Apollo Moon Robotaxi.
Baidu said the Apollo Moon costs just 480,000 yuan ($75,000) including the vehicle and driverless kit, a third of the average cost of an L4 self-driving model.
Apollo Moon is 10 times more capable than its predecessor, with a 99.99 percent success rate in delivering passengers to complex urban roads, Baidu said, adding that even if one system fails, it ensures the entire vehicle still executes driving commands and delivers passengers to a safe location.
On October 19, Apollo teamed up with WM Motor to unveil two new vehicles, both based on the latter's W6 SUV.
One is a production model of Apollo Moon equipped with LiDAR, and the other is a production model equipped with Baidu's ANP system and AVP (Apollo Valet Parking) system.
In the future, Baidu Apollo will continue to strengthen the research and development of autonomous driving technology and cooperate with more partner car companies to promote the large-scale commercialization of autonomous driving technology, the company said last week.
Baidu Apollo, Arcfox unveil Apollo Moon to accelerate Robotaxi commercialization at low cost
CnEVPost Daily Newsletter