This analyst said NIO's battery swap stations provide a differentiated experience for customers and will not cause significant financial stress in the short, medium or long term.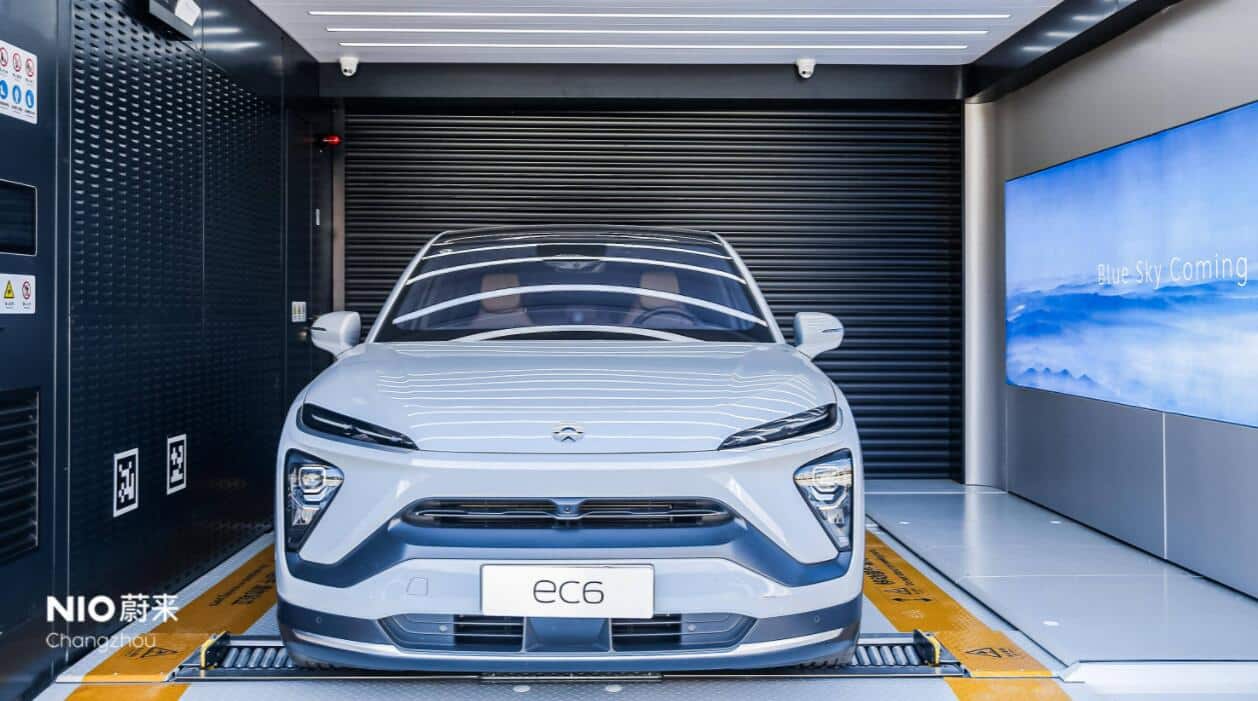 (Photo source: NIO)
The investor community is divided over NIO's construction of battery swap stations, with some seeing them as key to the company's success and others questioning the financial strain the facility would bring.
In a report on NIO's initial coverage by Chinese brokerage Industrial Securities earlier this month, analyst Yu Xiaoli expressed bullishness about the model.
NIO's battery swap stations offer a differentiated replenishment experience for customers, and it has adopted a fee-based model for some of its swap services, which will not cause significant financial pressure in the short, medium or long term, according to Yu.
If NIO reaches its goal of having 3,000 battery swap stations in China by 2025, it will need to spend RMB7.5 billion in capital expenditures over five years, or an average of RMB1.5 billion per year, the analyst said.
As of the end of the second quarter of 2021, NIO had more than RMB 48.3 billion in cash and equivalents, and capital expenditures related to battery swap stations will not be under pressure, Yu said.
NIO has never disclosed the cost of each battery swap station, although rumors have previously suggested that the construction cost of each first-generation battery swap station was RMB 3 million, with the cost of the second-generation facility dropping to RMB 1.5 million.
In her report, Yu said that the cost for NIO to put a second-generation battery swap station into operation is about RMB 2.5 million and gave a calculation model for the operation of the facility:
NIO's single second-generation battery swap station costs about RMB 2.5 million to build, with a daily service capacity of about 312 times/day. Its single rate = (RMB 0.39 + local electricity rate) * electricity consumption. It is assumed that each battery needs to be charged 70 kWh each time.

We make the following assumptions:

Its service life is 8 years (corresponding to an annual depreciation cost of RMB 312,500).

The labor cost of a single battery swap station is RMB 250,000 (1-2 people, ideally unattended).

Other costs are RMB 100,000, which corresponds to an annual operating + depreciation cost of RMB 662,500.

Because electricity costs are accounted for on both the revenue and cost side, we exclude both.
According to Yu's calculation, assuming that the utilization rate of NIO's battery swap stations is 65 percent, a single battery swap station can achieve break-even when the service charge rate reaches 35 percent.

Get China EV News Directly in Your Inbox
Join our Telegram group to be alerted the moment we publish an article: t.me/CnEVPost
If you like what we do, you can buy us a coffee, via the button in the lower right corner or by clicking here.