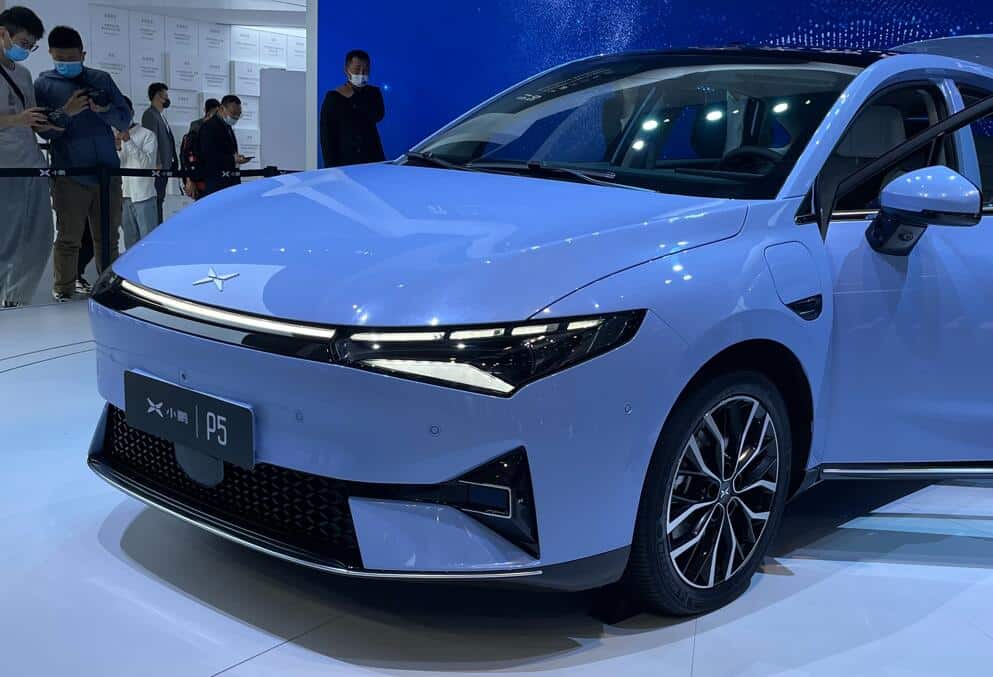 (Photo source: CnEVPost)
NIO is now focusing on building its replenishment network, particularly its signature battery swap stations, while XPeng Motors, is rapidly building up its sales outlets in China.
XPeng's car sales company in Yantai, eastern China's Shandong province, was launched on Monday with a registered capital of 10 million yuan ($1.55 million), according to data provider Qichacha.
It is the third car sales company the company has set up this month, following two in Shiyan, Hubei province, on September 7 and Xingtai, Hebei province, on September 8.
XPeng established five car sales companies in August and four in July.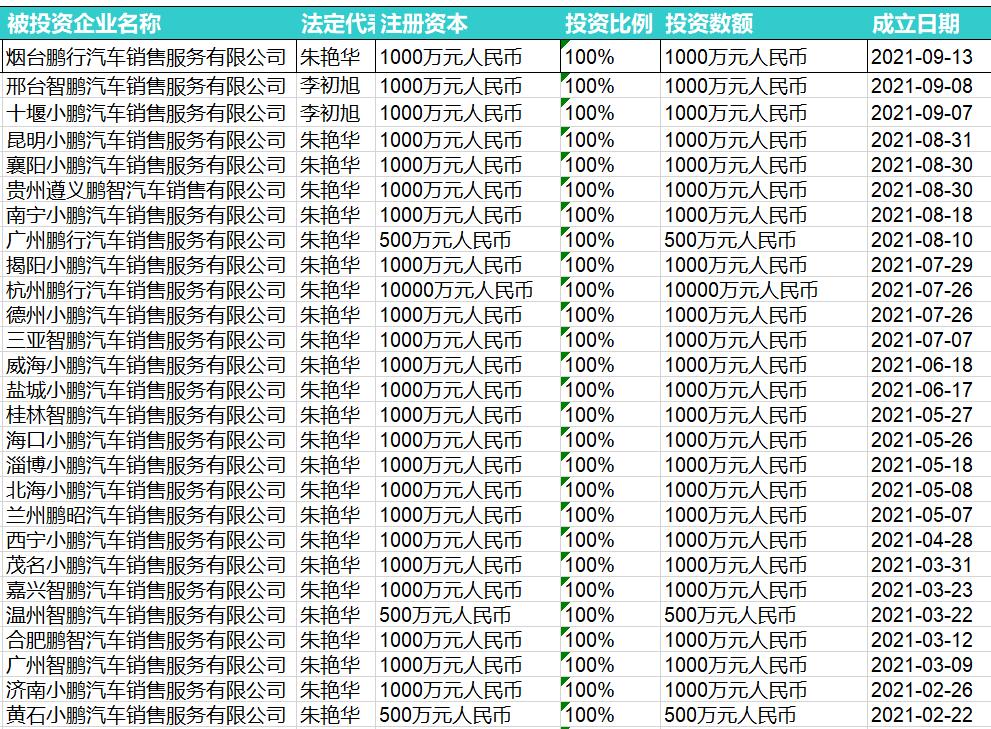 (Source: Qichacha)
XPeng's car sales companies are all wholly owned by XPeng Motors Sales Co Ltd, which was founded in January 2018, bringing the total number of car sales companies the company has invested in to 60 so far. However, one of them, located in Huizhou, was written off and another one, located in Qingdao, was moved out.
The registered capital of most of these companies is RMB 10 million, and a few of them are RMB 5 million.
Of these 60 sales companies, 57 had Zhu Yanhua as their legal representative, two had Li Chuxu and one had Xia Heng as the legal representative.
Interestingly, the mystery person Zhu does not appear in the list of executives on XPeng's official website.
Previous reports suggested that Zhu might be an investor in XPeng or someone who has a close relationship with the company's chairman and CEO, He Xiaopeng. However, such speculation has not been able to prove its authenticity.
Li also does not appear on XPeng's executive list, and there are no reports about him/her.
Xia is the co-founder and president of XPeng.
Get China EV News Directly in Your Inbox
If you like what we do, you can buy us a coffee, via the button in the lower right corner or by clicking here.