NIO's Hong Kong listing could be delayed until next year and the company received inquiries from the Hong Kong Stock Exchange about its structure, including a user trust, according to a Bloomberg report Thursday.
NIO applied for a Hong Kong listing in March, but it is unlikely to happen until early 2022, the report said, citing people familiar with the matter.
NIO said Tuesday that it plans to sell up to $2 billion in total American Depositary Shares (ADSs).
That could reflect further delays in the company's Hong Kong listing, Deutsche Bank analyst Edison Yu's team said in a research note sent to investors on Wednesday.
In late July it was reported that NIO submitted an application for a secondary listing in Hong Kong in March, but approval from the HKSE was delayed due to user trust shareholding.
User trust shareholding is a promise made by William Li, founder, chairman, and CEO of NIO, in his letter to shareholders in the IPO prospectus in August 2018 - to grow with users and make NIO truly a user-centric company.
Li put up one-third of his NIO stock, or 50 million shares, and gave the right to dispose of its proceeds to users. the NIO User Trust, which was officially established in January 2019, was worth about $328 million at the time.
"The core of the user trust is to enable users to enjoy the proceeds from the stock while creating a user ecosystem. The offline ecosystem is the user base of the new carmaker, and the user trust is just one of the options," Lime Auto quoted CMS China analyst Bai Yiyang as saying in late July.
As for how to address the impact of user trust holdings on NIO's secondary listing in Hong Kong, Bai believes it will require negotiations between the company, its lawyers, and the exchange.
"My personal understanding is that this can be solved by some structured products," he claimed.
NIO shares were lower in pre-market trading, down 2.46 percent at press time.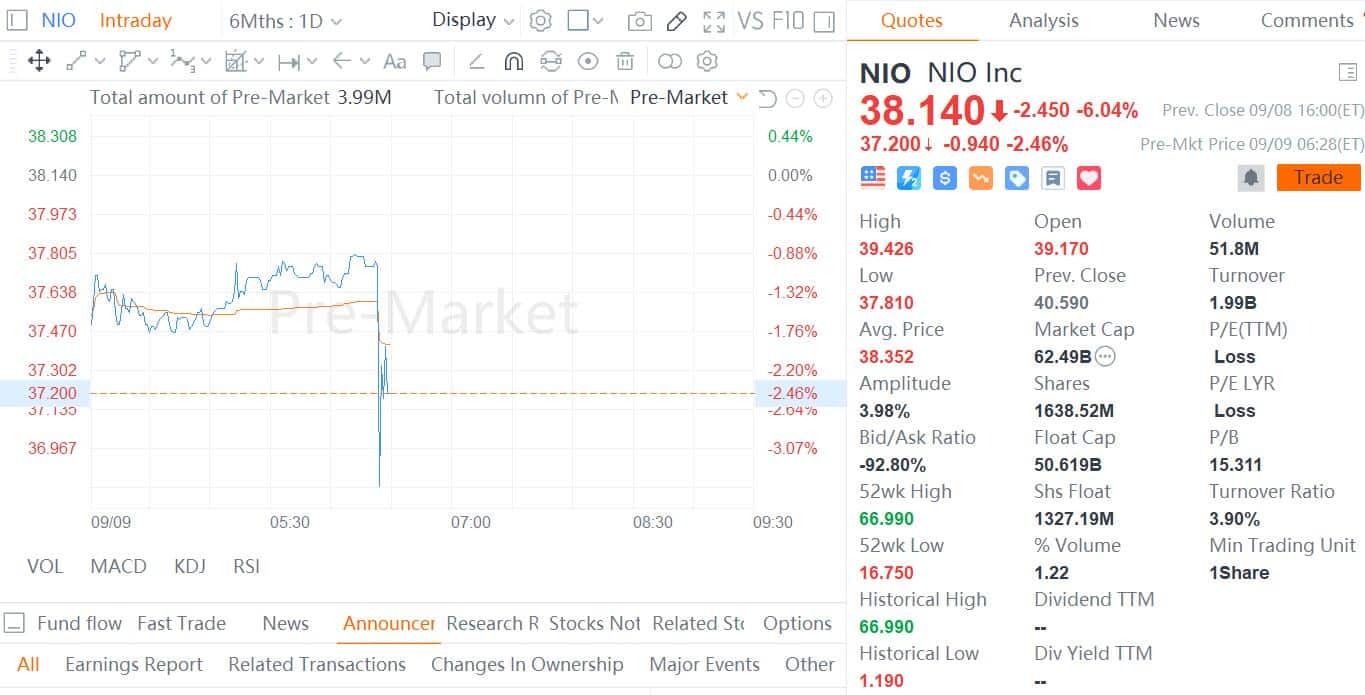 CnEVPost Daily Newsletter