NIO (NYSE: NIO) has signed a strategic partnership agreement with Chinese real estate developer Times China (HK: 01233) to work together in areas including new energy facilities placement and brand marketing.
The Hong Kong-listed developer announced the partnership Wednesday, saying the two signed the agreement in Foshan City, Guangdong Province.
Times China, founded in 1999, is a leading urban development service provider in China with businesses covering residential development, commercial operations and community services, according to the company's website.
The company has invested in projects covering nearly 20 economically developed cities, with a total of more than 200 projects in various stages of development, it said.
In the first eight months of this year, Times China accumulated contracted sales of about RMB 60.02 billion ($9.3 billion) and contracted floor space of about 3.042 million square meters, the company said earlier this month.
Times China is building an automotive culture experience center in Foshan, which will be the largest such facility in South China when completed, according to the company. NIO and the company signed the deal here.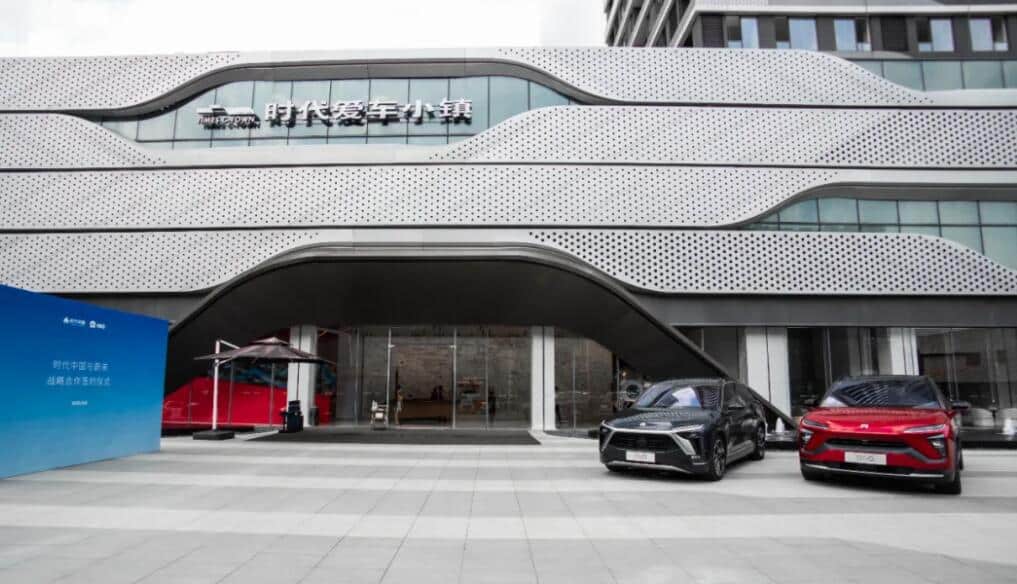 (Photo source: Times China)
NIO is committed to creating an enjoyable lifestyle for its customers by providing high-performance smart electric vehicles with the ultimate user experience, which coincides with Times China's philosophy of being a "lifestyle artist," according to a press release from the latter.
Times China and NIO Guangzhou will try to collaborate on marketing, experience and user services, the company said, without providing further details.
CnEVPost Daily Newsletter