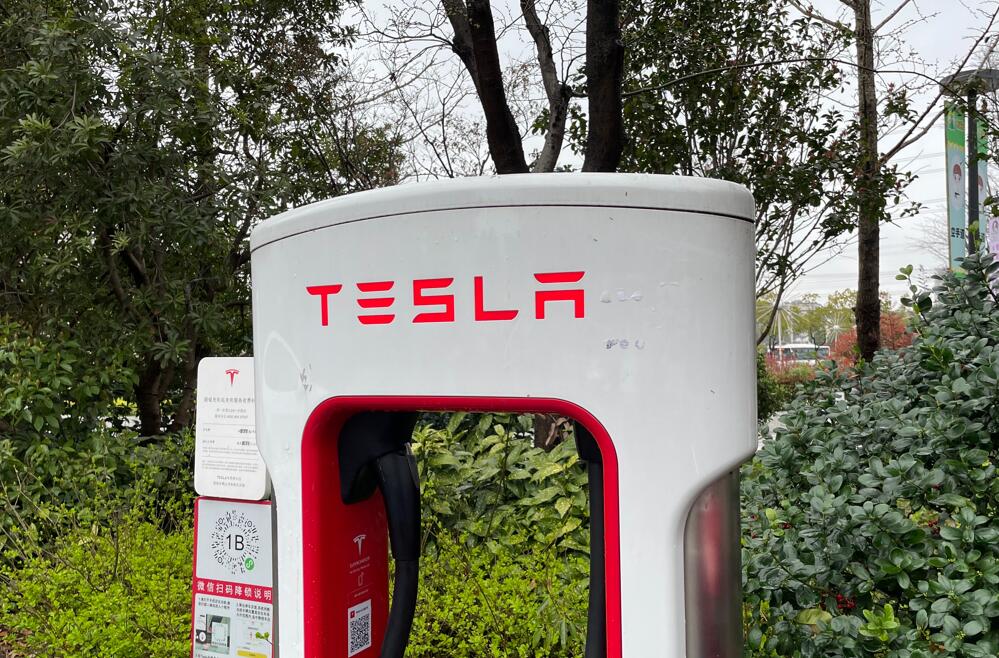 (Photo source: CnEVPost)
Tesla's Supercharger production facility in China was officially completed on August 20, according to a report by the Beijing News on Tuesday.
The commissioning period for the facility will run from August 21 to September 25, with an expected acceptance period of September 26 to October 30, according to the report.
The project officially started on January 20 this year with a construction area of nearly 10,000 square meters and an annual output of 10,000 Superchargers, the report said.
According to information previously announced by Tesla, the project is producing its third generation of Superchargers, with a maximum charging power of 250 KW.
For Model 3, some models can replenish up to about 250 kilometers of range in 15 minutes of charging at peak power.
Curiously, in early February this year, Chinese official media including Xinhua News Agency and Global Times had reported that Tesla's Supercharger factory was completed and put into operation on February 3.
The reports at the time mentioned that Tesla's first V3 Supercharger had officially rolled off the production line, less than six months after the project had taken less than six months since August 2020.
These reports stated that the factory invested about RMB 42 million and covered an area of nearly 5,000 square meters.
As for why this conflicting information emerged, the Beijing News report also offers some explanation.
Tesla China had mentioned in an environmental assessment report last year that the project had a total investment of 42 million yuan and a construction period of six months.
However, the project was later significantly adjusted to involve 17.8 million yuan and a construction cycle of three months, according to the Beijing News.
During the construction process, Tesla made adjustments to the production plan, including changing the originally outsourced charging pile junction box to its own production and adjusting the amount of some raw and auxiliary materials, according to the report.
Tesla also reduced the number of employees on the project from 200 to 150 according to the actual situation of the trial production. The project operates on a 22-hour basis, with 300 days of work per year, the report said.
The number of Tesla's Supercharger stations open in the Chinese mainland now exceeds 900, with more than 7,000 Superchargers covering more than 330 cities in China, according to the company.
CnEVPost Daily Newsletter