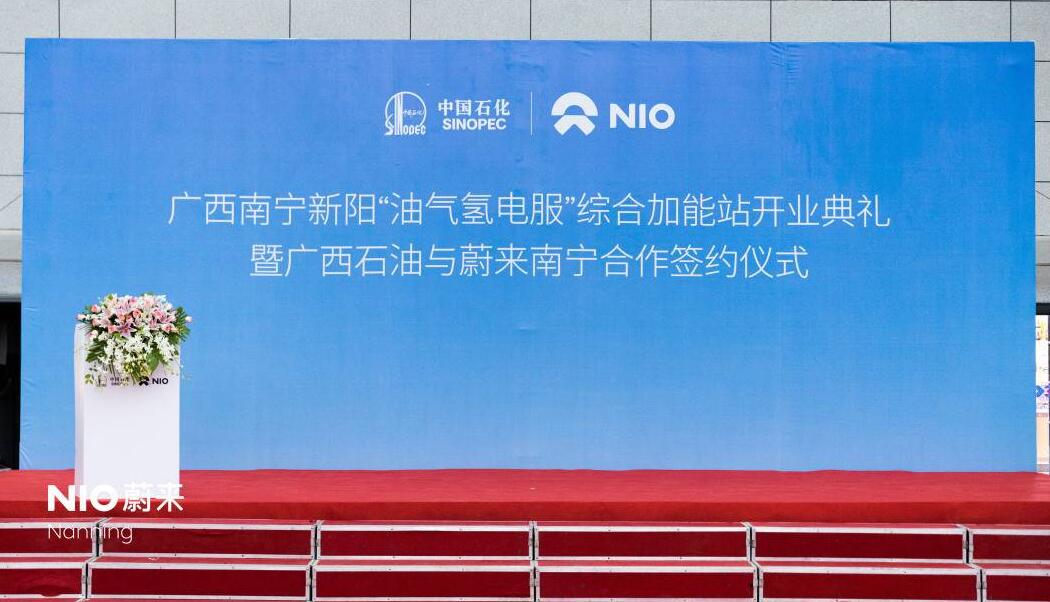 NIO signed an agreement with fossil fuel giant Sinopec's Guangxi branch on Tuesday and put into operation a battery swap station built by the two companies, marking the latest development in their cooperation.
Sinopec Guangxi and NIO will deepen their ties to build battery swap and charging stations to create an integrated energy service network, according to an announcement from NIO.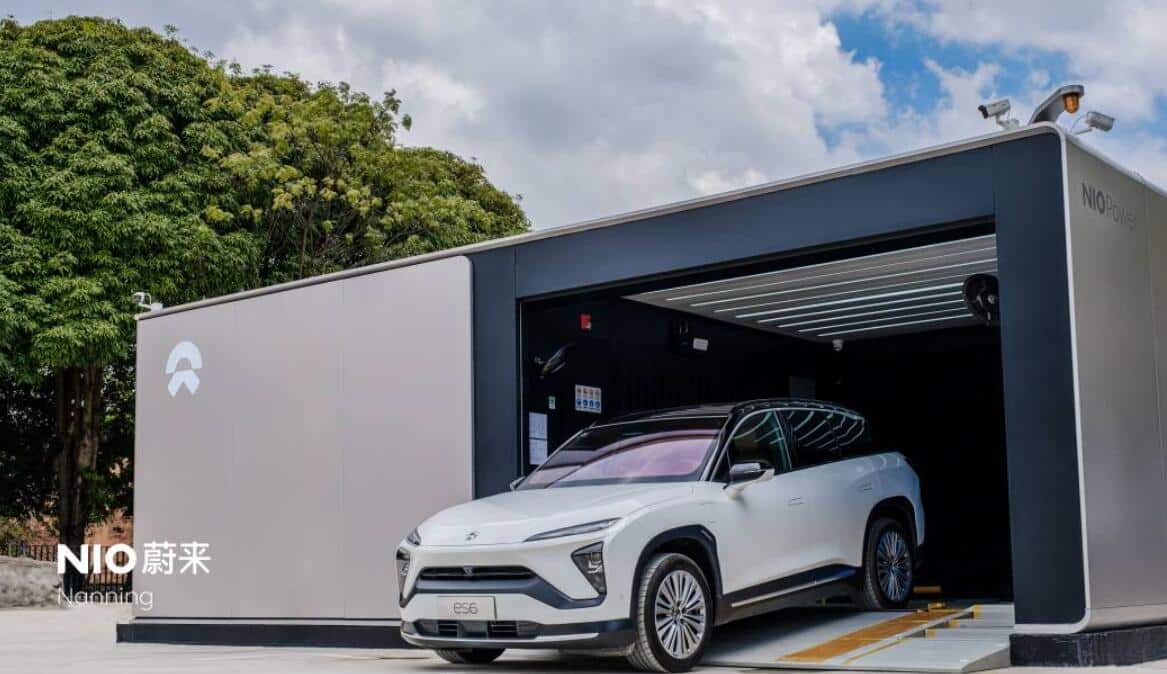 The site is located at a local Sinopec gas station, where NIO also builds a supercharging station offering 12 supercharging piles with a maximum charging power of 150kW.
(Photo source: NIO)
NIO and Sinopec will soon partner to build the first local battery swap station in a highway service area in Guangxi, and will build a new battery swap station in another local city, Guilin, according to the announcement.
NIO entered into a strategic cooperation agreement with Sinopec on April 15 to build battery swap stations in Sinopec gas stations.
NIO's first second-generation battery swap station was opened at Sinopec Chaoying gas station in Beijing on the same day, which was the first facility jointly built by the two companies and NIO's 201st battery swap station.
However, after that, there was not much progress in the cooperation between the two. In the first half of the year, only two stations were announced on April 18 and June 5.
Since the end of last month, the news about the two cooperating to build stations began to increase.
On August 26, the battery swap station in Dalian jointly built by NIO and Sinopec was put into operation, and on August 31, the facility in Hainan jointly built by the two was put into operation.
NIO currently has four battery swap stations, seven supercharging stations, seven destination charging stations and access to over 6,200 third-party charging piles in Guangxi region.
As of September 7, the company had 432 battery swap stations and 292 supercharging stations in China, providing 1,996 supercharging piles.
It also has 499 destination charging stations offering 2,748 charging piles and access to over 400,000 third-party charging piles.
CnEVPost Daily Newsletter