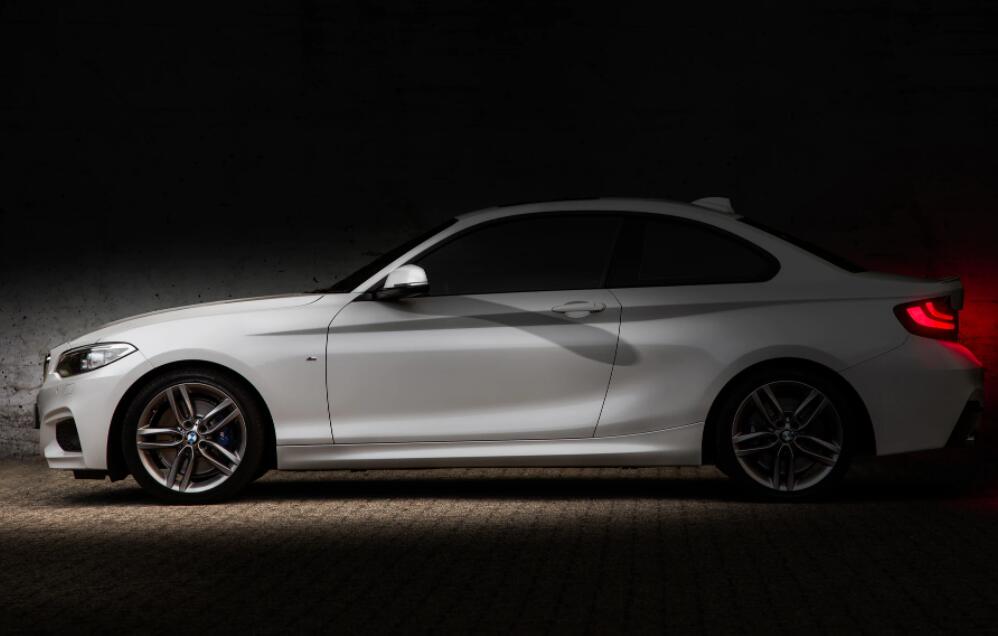 (Photo source: Unsplash)
When the overall Chinese auto market was weak two to three years ago, luxury car sales bucked the trend. Now, in August, which is traditionally the peak consumption season, luxury cars are performing unexpectedly poorly.
August retail sales of luxury cars in China were 278,000, down 9.4 percent year-on-year, according to a recent report by the China Automobile Dealers Association (CADA).
The consumer environment for the luxury car market was stable in August, but most manufacturers saw production cuts or production line adjustments due to chip supply issues, resulting in some impact on sales, the CADA said in the report.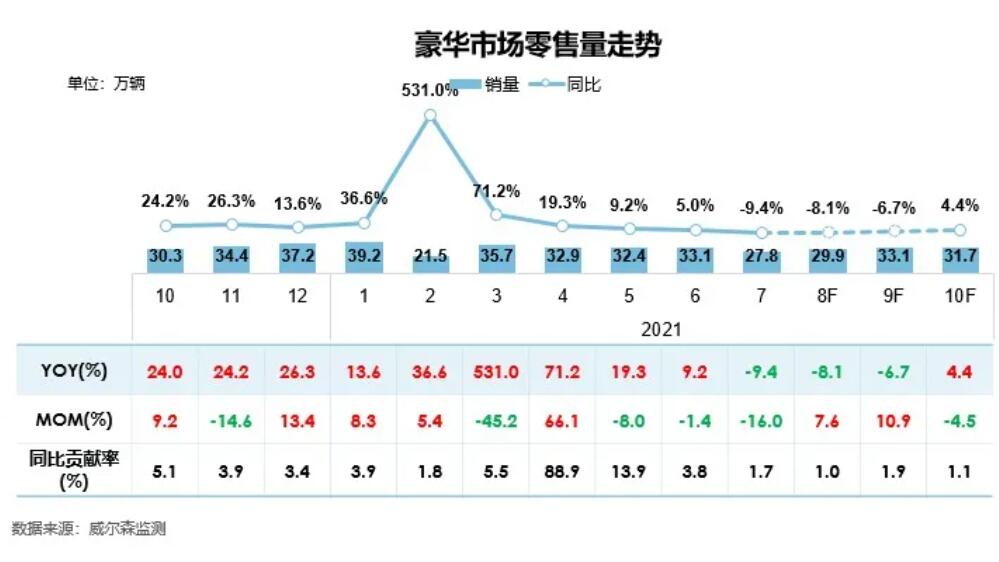 (Source: The China Automobile Dealers Association. Note that this chart seems to mistakenly have all the months wrong, -9.4% should correspond to August.)
Chinese consumer demand for premium brands continues to be strong, but as the chip shortage trickles down to luxury brands, the market is mired in its first decline in recent years, the report said, adding that most brands, including Mercedes-Benz, BMW and Audi, have seen sales declines.
The chip shortage is expected to continue to bring more uncertainty to the segment in the future, and growth will likely continue to decline in August to September, the CADA said.
In terms of price, the luxury car market continues to offer fewer discounts, and the main reason remains the shortage of chip supply affecting the supply of some models, the report said.
Notably, earlier today, cls.cn cited sources familiar with the matter as saying that FAW Audi is currently producing for a few days and then taking a few days off because of a severe shortage of chips, with the A6L production scheduled for just one day in September.
FAW Audi insiders said, "Due to the chip problem, there is basically no production plan for the A6L this month," according to the report.
Previously, there were rumors that Audi had stopped production of several of its main models due to chip shortages, and that several 4S stores in China were out of stock, forcing sales to switch to an order system.
Last week, Bloomberg cited people familiar with the matter as saying that certain operations at Tesla's Shanghai plant were temporarily shut down in August, with part of one production line halted for four days because of a shortage of key chips.
In stark contrast to foreign brands, local Chinese brands seem to be showing more resilience despite the chip shortage being a headache for all car companies.
The local market chain is better able to cope with the chip shortage and is less affected, and the strong growth of new energy models has brought considerable incremental growth, the CADA said, adding that companies including SAIC-GM-Wuling, BYD, GAC Aion and NIO have all achieved high growth.
Local brands continued to have strong sales performance in August, driven by the main manufacturers and new energy models maintaining strong gains, the report said.
Tesla's Shanghai plant reportedly halted production for days in Aug due to chip shortage
CnEVPost Daily Newsletter