XPeng Motors said Monday that it will unveil a new product Tuesday that it calls the "smart new species."
XPeng announced the news in a poster without giving any further details.
The poster suggests that the product may be a drone, as it appears to have a large camera as well as wings and stays above ground.
It would not be surprising if the product proves to be a drone, as XPeng has close ties with Chinese drone giant DJI.
The LiDAR used on the XPeng P5 high-spec models is provided by Livox, a DJI-incubated LiDAR provider.
XPeng is one of the most powerful companies in China's new car-making industry in terms of self-driving technology, and it will be interesting to see if it applies some of that technology to drones.
It is worth noting that the product could also be an intelligent robot.
There were no previous clues about the product.
XPeng announced late last month that it will hold a "super launch" on September 15, when it will announce the P5's official launch, about two months after the model went on pre-sale.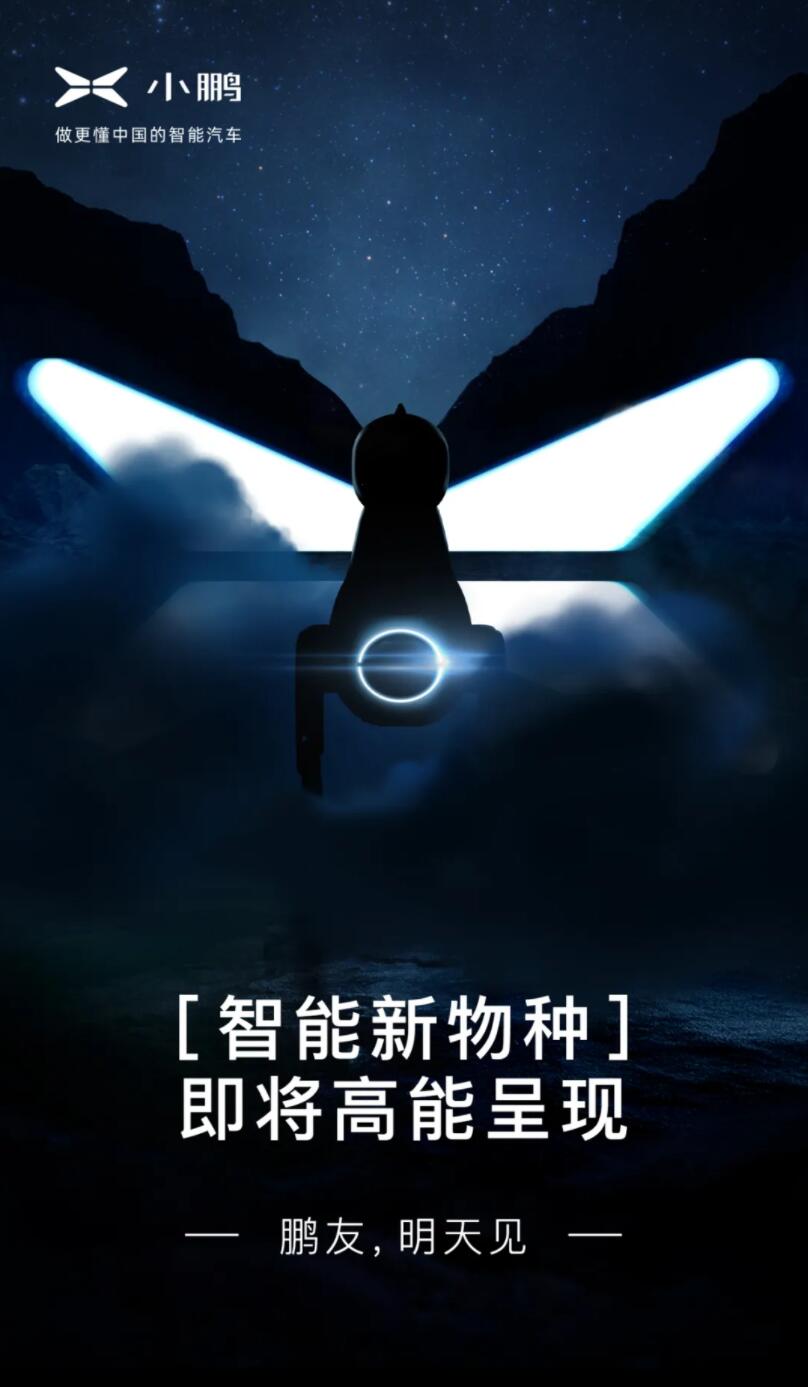 CnEVPost Daily Newsletter