State Grid, the world's largest utility company, is also one of the largest operators of charging piles in China, and it is rapidly expanding its reach.
The company has built a highway fast-charging network that covers 176 cities, its Chairman Xin Baoan said in an August 31 video conference with Klaus Schwab, founder and executive chairman of the World Economic Forum.
According to a State Grid release Wednesday, Xin said the company is vigorously developing energy storage systems, mainly pumped storage, to improve the grid's flexible regulation capability.
The installed capacity of pumped storage-based energy storage systems currently in operation as well as under construction reached 62 million kilowatts, and will push to start more than 20 million kilowatts of new construction in the next five years, he said.
State Grid invested RMB 2.3 billion in 2020 to build 81,500 charging piles, data previously released showed.
By the end of last year, it had built 2003 highway fast-charging stations, 7,027 public urban stations and 3,476 dedicated charging stations.
In addition to public charging pile operators like State Grid, car companies including NIO are also rapidly building their own complementary energy systems.
As of August 31, NIO has 427 battery swap stations, 289 supercharging stations and 497 destination charging stations in China, and has access to over 400,000 third-party charging piles.
NIO's battery swap station built with State Grid affiliate in operation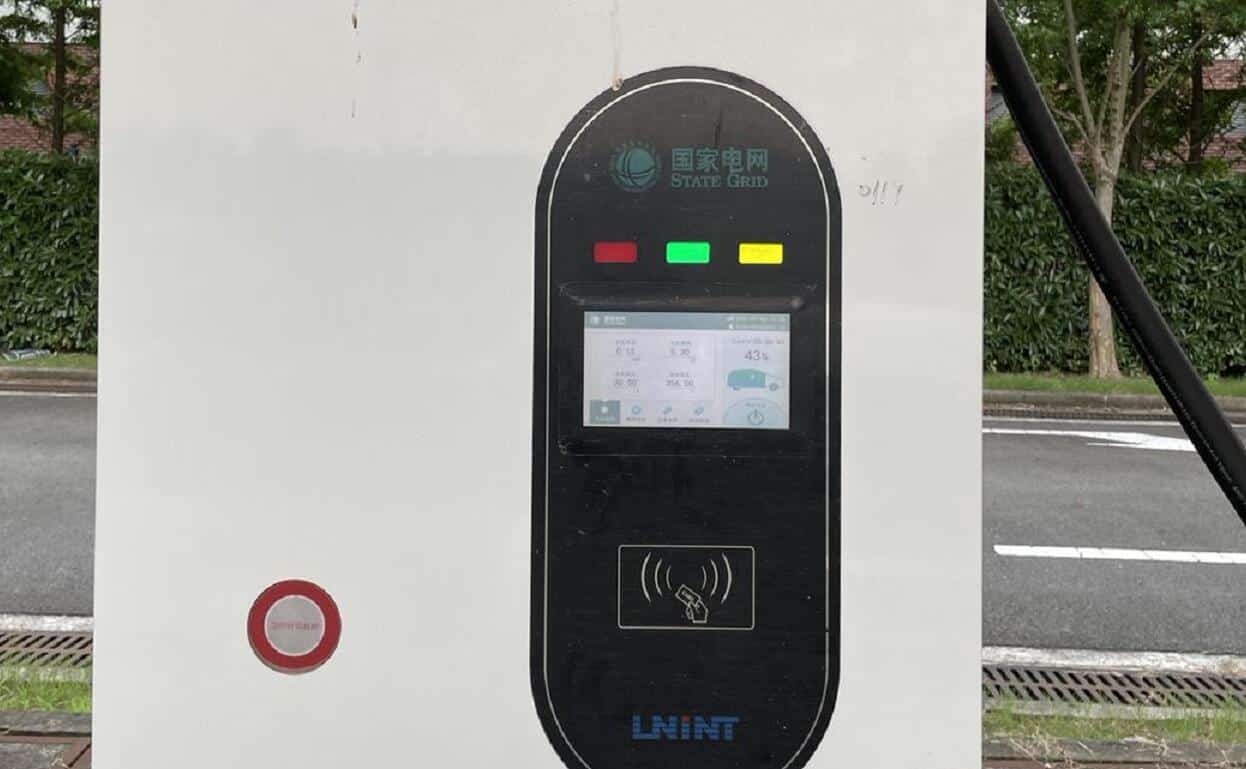 (Photo source: CnEVPost)