NIO establishes new company in Hefei, with registered capital of about $78.5 million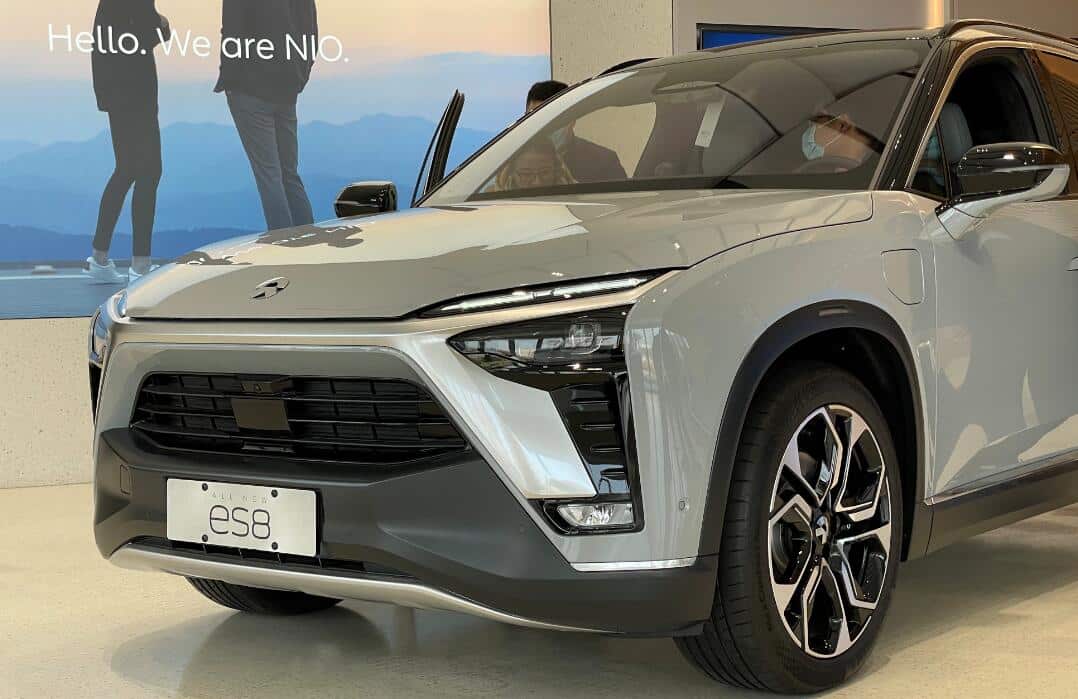 Chinese electric car company NIO has set up a new company in Hefei that deals with vehicle motor technology, increasing its bet on the central Chinese city that saved its fate at its most difficult time.
The company, whose name could be translated as NIO Motor Technology (Hefei) Co (蔚来动力科技(合肥)有限公司), has a registered capital of 500 million yuan ($78.5 million) and was founded on May 27, 2021, according to data provider Qichacha.
The company's scope of business includes the manufacture of automotive parts and accessories, technical services, and technology development, and it is wholly owned by the Hefei branch of NIO's motor manufacturing business XPT.
Its legal representative is Zeng Shuxiang, who is also the CEO of XPT, based in Nanjing, Jiangsu province.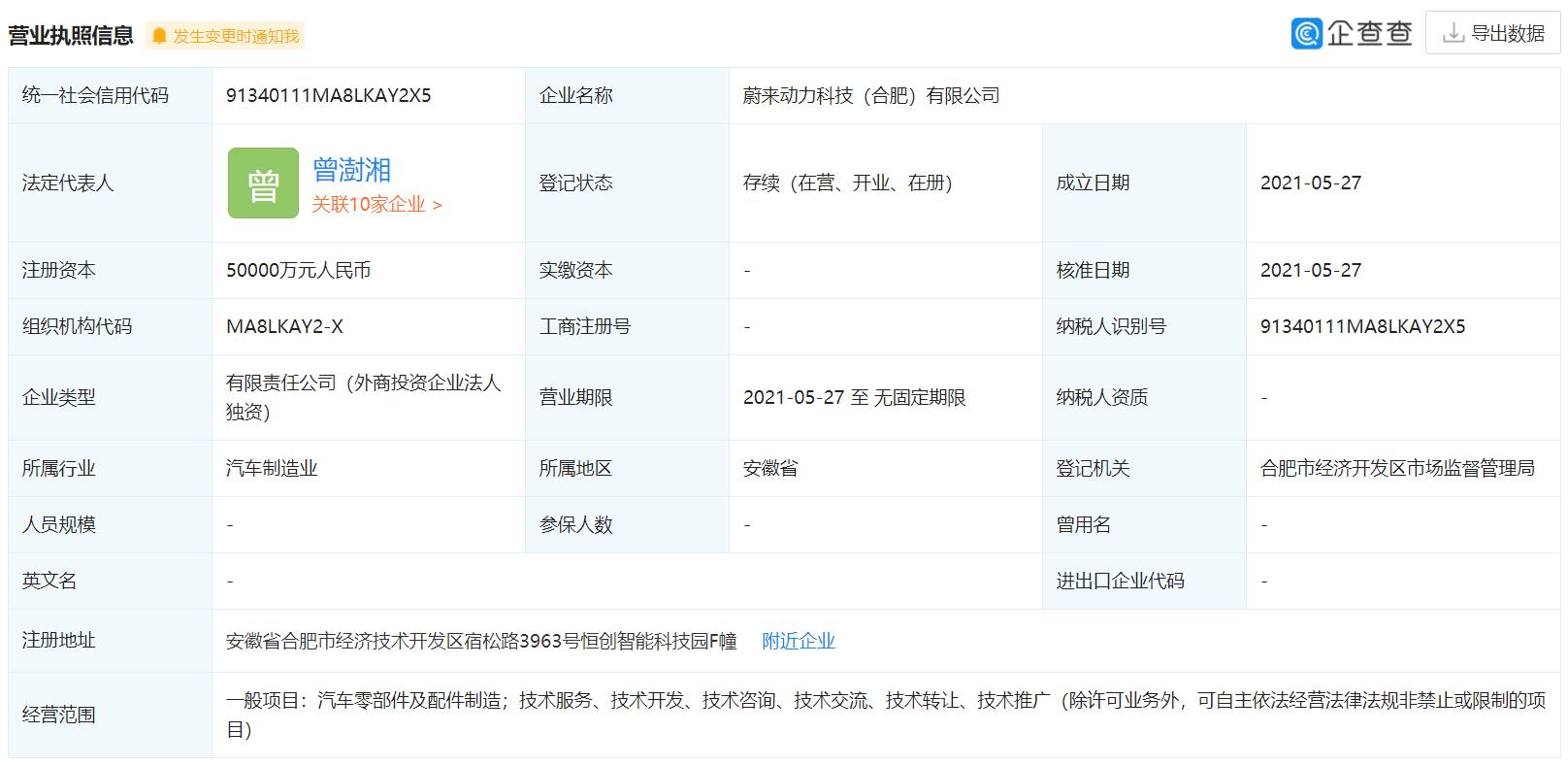 The establishment of the new company in Hefei will facilitate NIO's local operations, including recruitment and research and development. It is also the latest move by the company to increase its bet in Hefei.
According to China's official securities media, Shanghai Securities News, NIO's move may be related to deepening cooperation with the Hefei municipal government. The report states:
On April 29, the construction of the Neo Park, jointly planned by NIO and the Hefei municipal government, officially started, with the goal of building a world-class intelligent electric vehicle industry cluster with a complete industrial chain.

At the site of the groundbreaking ceremony, William Li, founder, chairman and CEO of NIO, said as a consultant of the industrial park that the park has an upfront investment of RMB 50 billion, with a planned vehicle capacity of 1 million vehicles/year and battery capacity of 100GW/year, and an expected total output value of RMB 500 billion.

In addition, NIO recently confirmed the renewal of the manufacturing contract with JAC and plans to increase the annual production capacity to 240,000 vehicles.
NeoPark by NIO and Hefei starts construction with initial investment of RMB 50 billion
The investment by the Hefei city government saved the company during the most difficult time for NIO in late 2019 and early 2020.
Speaking at the 4th National Young Entrepreneurs Summit on May 30, William Li, founder, chairman and CEO of NIO, said, "NIO almost died last year when it was at its most critical point. The Anhui Provincial and Hefei Municipal governments lent us a helping hand at the most critical time, for which we are very grateful".
At the end of last month, XPT established a new company called XPT Holdings (Anhui) Ltd in Anhui, where NIO China is headquartered, with a registered capital of US$100 million.
XPT Anhui's business scope includes technical services and manufacturing of automotive parts and accessories. The company is wholly owned by XPT Limited, with Li as its chairman.
Founded in 2016, XPT offers an integrated EDS electric drive system with high-performance motors, gearboxes and motor controllers.
NIO vehicles are equipped with motors developed and manufactured by XPT. 2020 XPT's EDS deliveries reached 87,456 units, a 32.4% increase from 2019.
XPT's 100,000th electric drive system rolled off the production line in July 2020, and its installed electric drive volume exceeded 10,000 units delivered in a single month in October.
On March 20, 2021, eight months after the 100,000th electric drive system rolled off the production line, XPT's 200,000th electric drive system rolled off the production line.
NIO's motor making arm establishes new firm in Anhui with $100 million in registered capital