Allowing couples to have three children seen as good for China's 7-seat car market
China announced on Monday that it is relaxing its family planning policy, which in the opinion of expert is good for the country's auto market, especially for sales of large cars.
China will allow couples to have three children, which will help improve the demographic structure, state-run media Xinhua reported on Monday. This is the latest adjustment to China's family planning policy after it allowed couples to have two children in 2015.
Cui Dongshu, secretary-general of the China Passenger Car Association, commented that the Chinese car market is dominated by middle-aged consumers, and the latest third-child policy will make demand more diversified, which is a good thing.
"This policy is a major boon to the car market and will help the 7-seater market grow," Cui said in an article.
Among the EV trio listed in the US, NIO's ES8 is offered in seven-seat and six-seat versions. The company also has slightly smaller SUVs, the ES6 and EC6.
Li Auto's sole model, the Li ONE, also previously offered two options, but its new Li ONE, released May 25, eliminates the seven-seat version, saying more than 90 percent of customers opted for the six-seat version.
XPeng Motors' current offerings include the sedan P7, P7 Wing Edition, and compact SUV G3. Local media reported last Monday that the company will release its first large SUV in 2022, which will be the company's fourth model and will be comparable in size to the NIO ES6.
Cui believes that for consumers who originally wanted a small car, they may now have to consider the birth of a new child, and then the seating capacity of the vehicle may have to be considered in terms of a seven-seater, given the riding needs of other members.
According to Cui, demand for seven-seat vehicles is stronger in western China, northern China and southern China, and weaker in eastern China.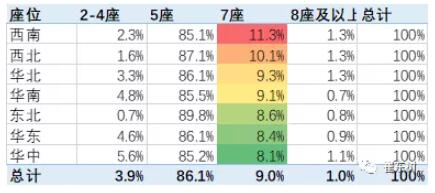 (Source: Cui Dongshu)
In general, in regions where couples have more children, the proportion of sales of 7-seater cars is higher, and the relaxation of family planning policy has a boosting effect on such models, Cui believes.
However, Cui also mentioned that although the third-child policy is expected to promote the growth of seven-seater cars, but the strength may not be too strong.
NIO ES8 test drive: A performance monster that can be an important family member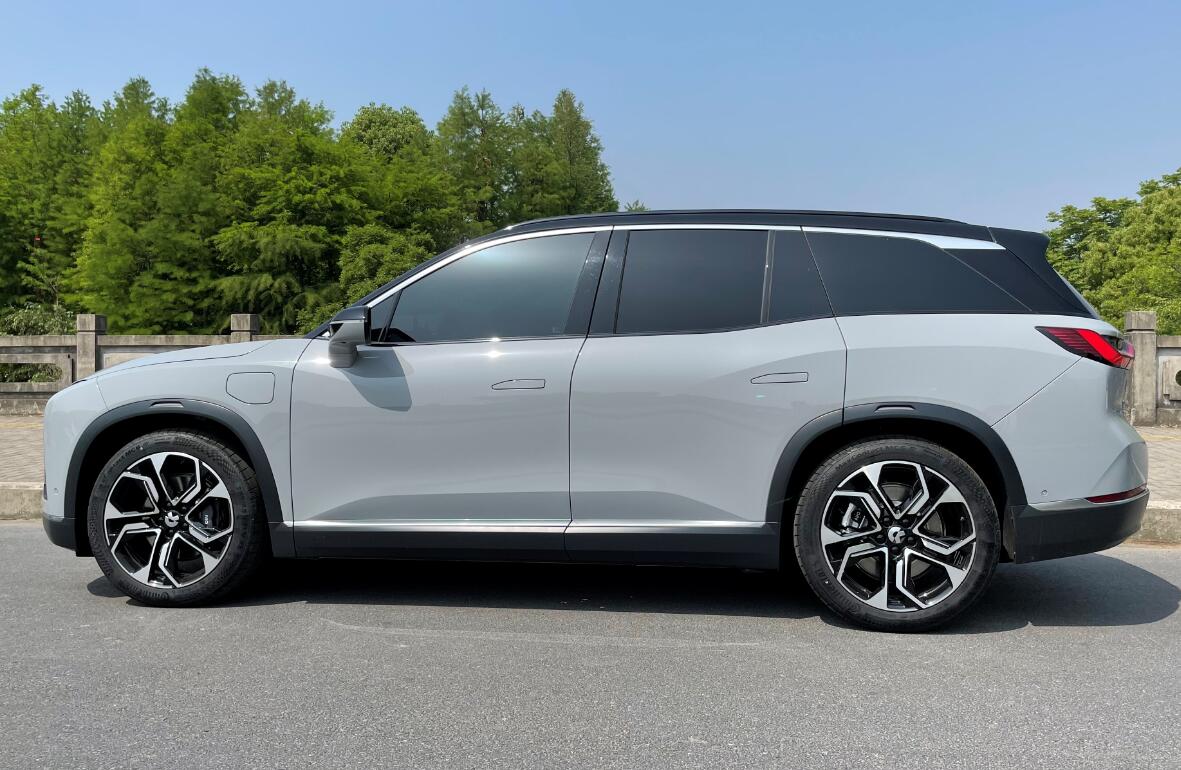 (Source: CnEVPost)