The latest Model 3 spontaneous combustion and explosion has brought Tesla into the spotlight in China. The US electric car company says the cause of the accident was an impact on the chassis, but that response is being questioned.
Several automotive chassis experts interviewed by Yuguancheshi, a WeChat channel focused on auto industry coverage, agreed that the high-voltage battery pack should not have been so easily deformed in the collision and exploded. The report cited auto industry analysts as saying that Tesla's protection of the high-voltage battery was inadequate, meaning there was a design flaw.
Yuguancheshi quoted unnamed car brand A as saying that after a chassis collision, it is possible for high-voltage wires or batteries to cause a short circuit, leading to combustion or even an explosion. But for a car company, the design of the chassis protection is very important. "That is to say, key parts like high-voltage wires and the battery would only get collided under special circumstances."
After the protection is done, the worst will happen only in extreme conditions of chassis collision, the person said.
CATL says exploding Model 3 not equipped with its lithium iron phosphate battery
Small knocks or low-speed collisions should not trigger battery combustion, according to the source of company B. If a solid obstacle hits the battery pack directly at a high speed, then battery combustion is inevitable.
The report cited another unnamed foreign chassis supplier said that although Tesla's chassis structure is not known, except for impacting the battery pack, other chassis components will not cause combustion or even explosion.
And the battery pack is only likely to burn up after deformation, which will not happen in the general case of small collisions, he said.
According to Tencent News, on the evening of January 19, a Tesla Model 3 exploded in an underground garage in Shanghai.
The next day, Tesla responded by saying the accident was caused by an impact on the high-voltage battery at the bottom of the vehicle, triggering internal cell damage and a short circuit that caused the fire.
Tesla in spotlight in China as Model 3 spontaneously combusts and explodes in garage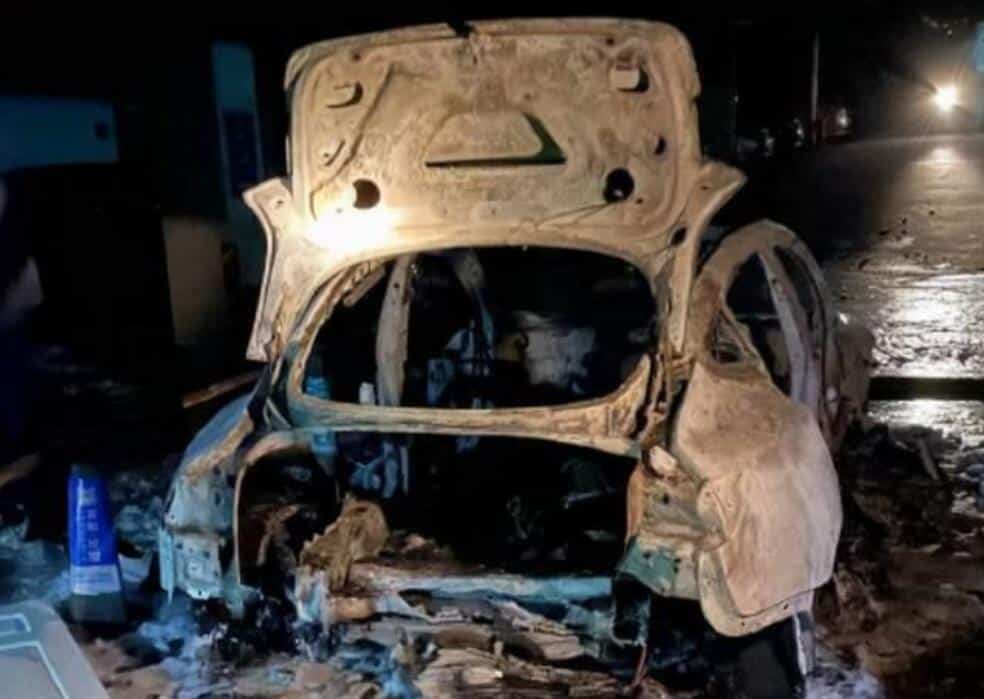 Get China EV News Directly in Your Inbox