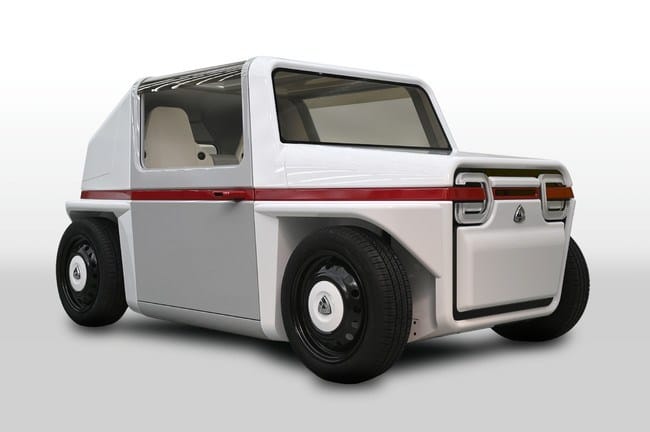 As the world's only top international auto show in 2020, 2020 Beijing International Automotive Exhibition,known as Auto China show, attracted global attention, with almost all of the world's leading vehicle manufacturers exhibiting at the show, as well as some highly promising related companies making their debuts.
On September 28, while the show was still in full swing, AZAPA, an engineering services company making its debut in China, unveiled the world premiere of its subcompact concept car, the AZAPA-FDS Concept, which is targeted for mass production within 2021.
Focusing on the product itself, the AZAPA-FDS Concept is positioned as a two-passenger, ultra-compact fuel cell vehicle that is capable of handling everyday mobility over short distances, and can travel approximately 100 kilometers in just a few seconds with a single hydrogen charge.
AZAPA has also developed an EV battery standard in addition to the fuel cell standard for subcompact cars.
In the future, AZAPA and its partner companies will establish the FDS Consortium to conduct research on the utilization, development and production of subcompact cars for widespread use.
In addition, AZAPA plans to establish a hydrogen energy consortium with partner companies in order to promote the spread and utilization of hydrogen energy infrastructure, especially for the establishment of small-scale energy networks, in order to accelerate the advent of the hydrogen energy era.
Then again, AZAPA also unveiled a new product logo at the Beijing International Auto Show.
The logo is designed separately from the previous corporate logo (CI logo) and features the A of AZAPA as the company's name, representing the three fields of energy, vehicles, and connectivity that AZAPA focuses on as key business directions.