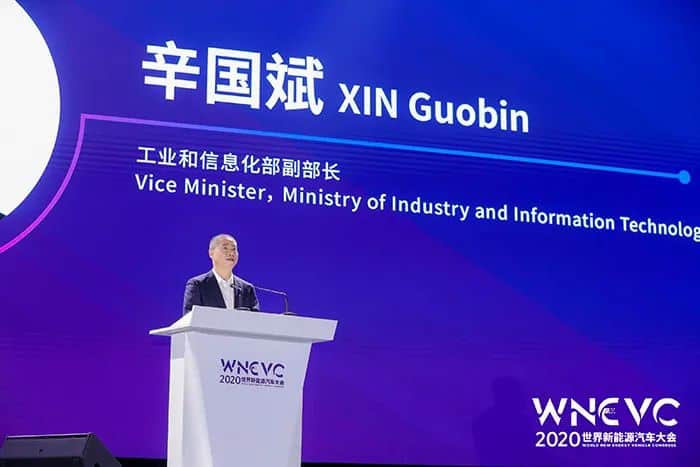 The 2nd World New Energy Vehicle Congress starts in Hainan from September 27 to 30, 2020. capital of south China's Hainan Province.
In the afternoon of September 28, in the plenary meeting with the theme of "sustainable development of new energy vehicles and global open cooperation", Xin Guobin, vice-minister of Industry and Information Technology, advised that industry development should adhere to the gradual progress, L1-L5 level of automatic driving steady development, to respect the laws of technology.
"At present, many newly launched models are equipped with L1-L2 autonomous driving systems, which is a reasonable practice currently.
However, some companies have not yet received permission from laws and regulations, and without adequate testing, they are claiming that the advanced automatic driving above L3 level is installed on production vehicles, which is not too rigorous."
The main points that Xin advised are as follows:
Firstly, safety must come first. The technology must be tested and verified in various scenarios and must be authorized by laws and regulations.
Secondly, in order to achieve fully automated driving, in addition to technological innovation, it is necessary to build a good communication infrastructure and reach a high degree of consensus on the formulation of laws and regulations, so as to jointly promote the development of the industry.
Lastly, the opportunity for China's auto industry lies in new energy vehicles and smart grid-connected vehicles, as well as improving the competitiveness of the industry chain to achieve brand promotion.
Xin also expressed his concern, with the liberalization of Joint-Venture Restrictions in 2022, Chinese branded cars will face greater market pressure.
"Chinese brand passenger cars accounted for 43.9 percent of the market in 2017, falling to 39.2 percentage in 2019 and 36.2 percent from January to August this year, the competitiveness of China brands has yet to improve."