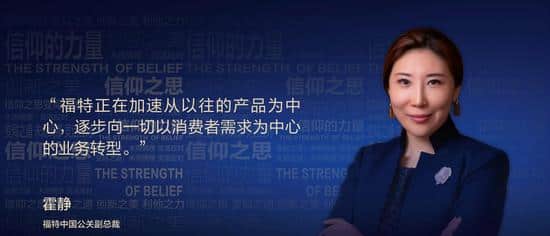 On the afternoon of September 28, the third day of the Beijing Auto Show, Ford China's vice president of public relations, Huo Jing, announced her own departure via a circle of friends.
Four hours ago, Huo Jing was promoting Changan Ford's Beijing auto show in a circle of friends, making the official announcement a bit surprising.
Huo said she will leave Ford China in mid-October due to personal pursuits and family reasons.
Ford China highly recognizes and respects Huo Jing's efforts during his tenure at the company and respects his decision.
The next steps for Huo Jing are still unknown at this time.
Huo Jing joined the Zhengzhou Nissan JV in May 2010 and served as Director of Marketing and Public Relations.
Deputy Director of Public Relations at Nissan (China) Investment Co.
In May 2004; Supply Chain Procurement at Celeste (NIO) USA in September 2016.
Senior Manager of External Affairs at BYTON's US headquarters in 2017.
Executive Director of R&D at Bauer North America in April 2018.
And Vice President of Communications and Public Affairs at Ford Greater China from February 2019 to the present.